Apple, which is under controversy about "insufficient innovation," will be updated in appearance this year - with the OLED screen enabled, the supply chain will follow, and the network will be flooded with news.
According to foreign media reports, Samsung's Samsung Display Company has signed a new agreement with Apple to supply an additional 60 million OLED panels for the next generation of iPhone, worth 5 trillion won (about 4.35 billion US dollars).
However, "We have confirmed that Apple has no additional orders. At present, Apple's total demand for OLED screens this year is about 80 million pieces," Li Yaqin, deputy general manager of Qunzhi Consulting told 21st Century Business Herald, "mainly because of Although Samsung is expanding its production, OLED production capacity can't be improved too much in the short term, and it can't meet so many demands. The established capacity plan is difficult to change, and it is not intended to increase suddenly."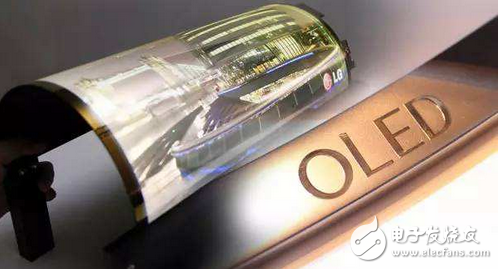 In other words, after Apple ordered about 100 million OLED panels from Samsung Display in 2016, there are no additional orders. Samsung China told reporters in the 21st Century Business Herald that it did not receive relevant information.
Even so, in the current OLED screen (mainly AMOLED) continues to popularize, Apple's entry will certainly bring competitive pressure to domestic brands of OLED mobile phones. What makes manufacturers more anxious is the shortage of panels and Samsung's monopoly on OLED screens.
Fight for screen resources
Compared with large-size OLEDs, small and medium-sized OLEDs are more mature in yield and mass production. With its characteristics of flexibility, lightness and high color gamut, OLED has become the first choice for mobile phone display technology and has become the standard for many high-end mobile phones.
In the list of mobile phone companies using OLED screens, Samsung, OPPO, vivo, Huawei, and Xiaomi have already been listed. In the high-end of domestic mobile phones, consumption upgrades, coincident with the price increase, OLED screens are highly sought after as a change in quality. The movements of Apple and Samsung also affect the distribution pattern of the supply.
Although the additional orders are rumors, as early as last October, Sharp President Dai Zhengwu has confirmed to the media that the next generation iPhone will use OLED display. He also said: "The iPhone has evolved and it will move from the LTPS panel to the OLED panel. I don't know if Apple's OLED iPhone will be a big success. If Apple doesn't change the road and doesn't change itself, it will lose its innovation in the future. This is A crisis is also an opportunity."
Zhang Zhihua, a senior analyst at the OFweek Industry Research Center, told reporters: "From the current progress of OLED panel manufacturers, Apple's new OLED screen is expected to be supplied by Samsung Display Company this year. Exclusive supply has not always been Apple's style. It will inevitably consider adding other suppliers. Following the subsequent mass production of other OLED panel manufacturers, LG, Sharp, JDI and even mainland OLED panel manufacturers are likely to be included in their supplier evaluation system."
But now, Samsung is still the strongest supplier of small and medium size OLED panels. Domestic OPPO, vivo OLED screens are also provided by Samsung, Apple joined, the competition for screen resources is more and more fierce.
Yan Zhanmeng, senior analyst at Couterpoint, told 21st Century Business Herald: "Even if OPPO and vivo face Samsung's screen break, I think they can find similar alternatives, such as replacing OLED screens with IPS screens. Samsung will supply Apple with OPPO and Vivo brings some impacts and impacts, but they will have another strategy, which is to raise sales and stock up in advance. This year they set a sales target of around 150 million units. The sales data is expected to be a bit high, and they want to occupy the supply in advance. ."
He also said, "Huawei and Xiaomi don't use Samsung's screen in general, or can't get it. Because Xiaomi's mobile phone mainly uses LG's screen, Huawei has a model that uses Samsung's. It's not a mainstream model. Samsung won't be willing. Provide Huawei with OLED screens."
In other words, for Huawei's strong rival, Samsung will not give support. According to the reporter, Huawei and Xiaomi's OLED screens come from domestic manufacturers and Huiguang and BOE.
According to OFweek statistics, OLED phones accounted for 19.8% of all smartphones in 2016, and this proportion is expected to rise to 24.3% or even higher in 2017. These products are mainly from Samsung and domestic OPPO, vivo, Huawei, ZTE and other brands.
Capacity competition
For panel makers, capacity is still a big problem. Yan Zhanmeng told the 21st Century Business Herald: "No matter whether Japan, South Korea or domestic brands, the output of small and medium-sized OLEDs is very different from Samsung. Apart from Samsung, other manufacturers are still unable to guarantee high quality, stable and large supply. "
Even Samsung is investing heavily in OLED production lines. In addition to the panel production line, the flexible circuit board (FPCB) company that matches the display panel has also increased its investment last year. According to ET News, Samsung Motor plans to build a FPCB factory in Vietnam. Invest at least 100 billion won (about 82.96 million US dollars) to expand the production line to produce the Rigid-flex board for the next Apple iPhone.
Zhang Zhihua told reporters that according to OFweek statistics, global small and medium-sized OLED shipments in 2016 were 482 million, of which more than 90% came from Samsung Display. In 2017, Samsung increased its OLED panel shipment target from 400 million in 2016 to 550 million. At the same time, with the improvement of technologies and processes of domestic OLED manufacturers such as BOE, Visionox, Huihui Optoelectronics, Tianma, etc., OLED panel shipments will be further increased. It is expected that the shipment of small and medium sized OLED panels will reach 6 in 2017. More than 100 million pieces.
Whether it is Korean companies, Japanese companies or panel makers in China, they are accelerating the production of OLEDs.
Japan Display Corporation (JDI) will invest 50 billion yen and plans to build a 6-generation OLED panel production line at the Mobara Plant in the spring of 2017. It is expected to produce 5 million OLED screens per month by 2018; Sharp will announce investment after its acquisition by Hon Hai. 200 billion yen to build OLED panel production line, and strive to ship in 2019.
Among domestic manufacturers, BOE plans to invest 24.5 billion yuan to produce small and medium-sized flexible AMOLED panels, which are expected to be mass-produced in 2018. Tianma has also begun to optimize the 6th generation LTPS (low temperature polysilicon) TFT-LCD (liquid crystal) panel production line of Tianma Wuhan. The production line of AMOLED (Organic Light Emitting Diode) panel with LTPS as the driving substrate is expected to be put into production in 2018. Recently, Huaxing Optoelectronics has completed the trial production of the first 6th generation LTPS (low temperature polysilicon) small and medium size display panel production line in Wuhan.
This year, the small and medium-sized OLED market will be dominated by Samsung, and by 2018, the number of players in the OLED market will increase rapidly. However, in Yan Zhanmeng's view, supply will increase next year, but it will take time to climb the production capacity and will not be listed in large quantities. It is expected that the production capacity will increase significantly in 2019 and 2020.
Head Earphone,Head Earphones,Bass Head Earphones,Head Earphone Price
Newmax Electronics Co.,LTD , https://www.fspeaker.com