Today brought a less than 2K yuan Sony entry SLR box evaluation.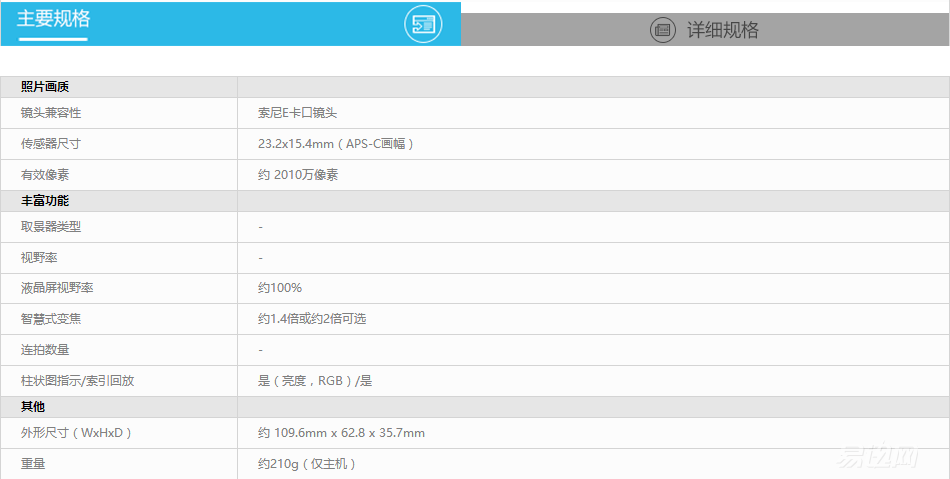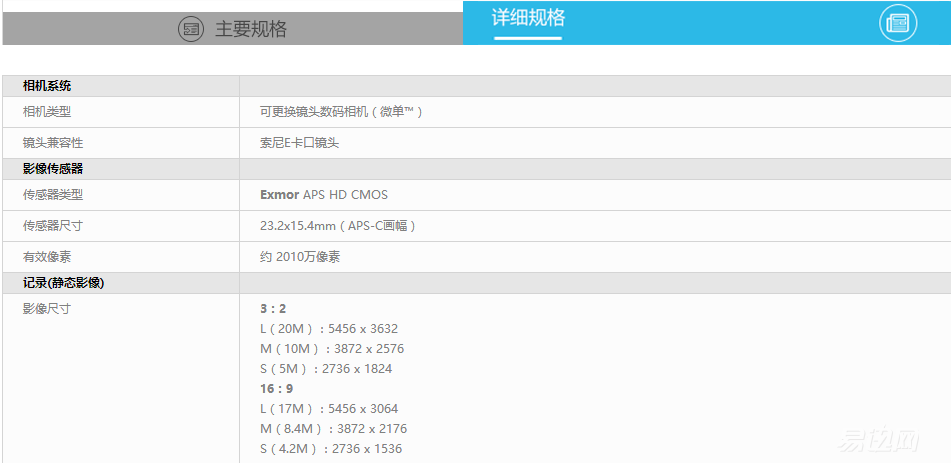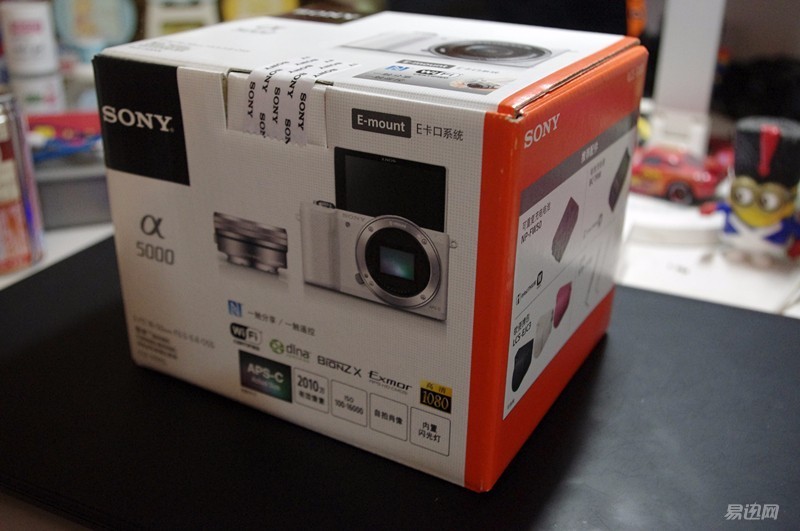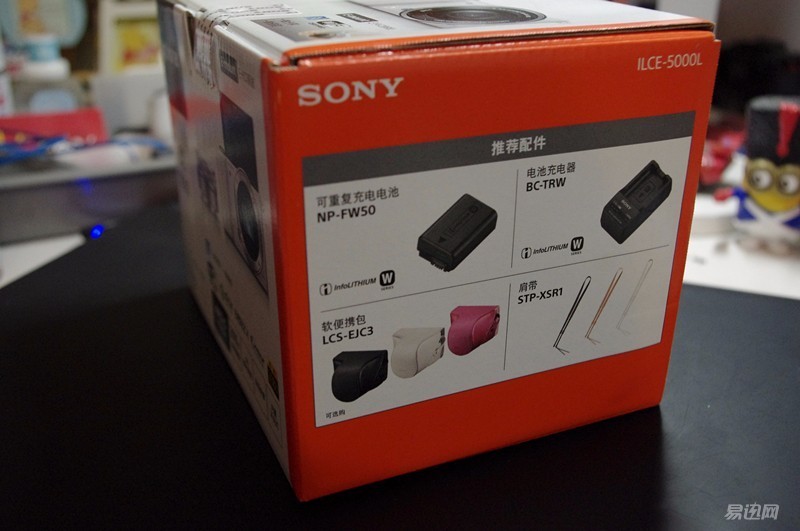 Color camera bags, color camera shoulder straps and chargers are all optional accessories.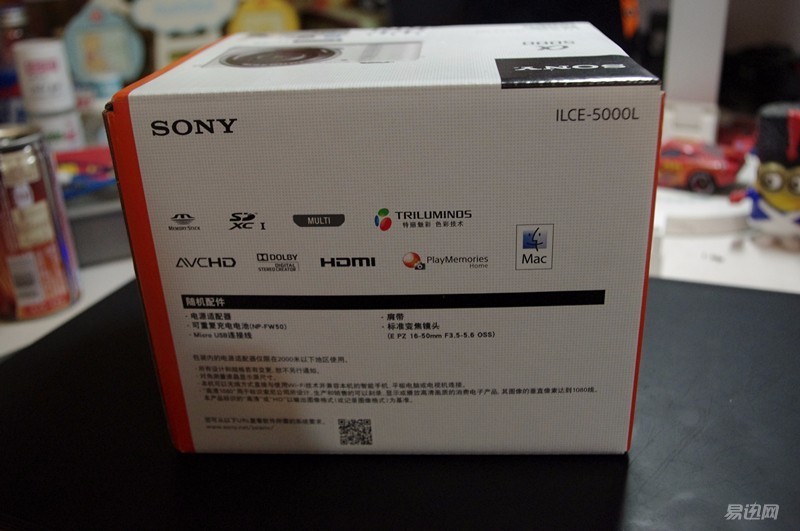 Behind the camera is a brief description and contains an attachment description.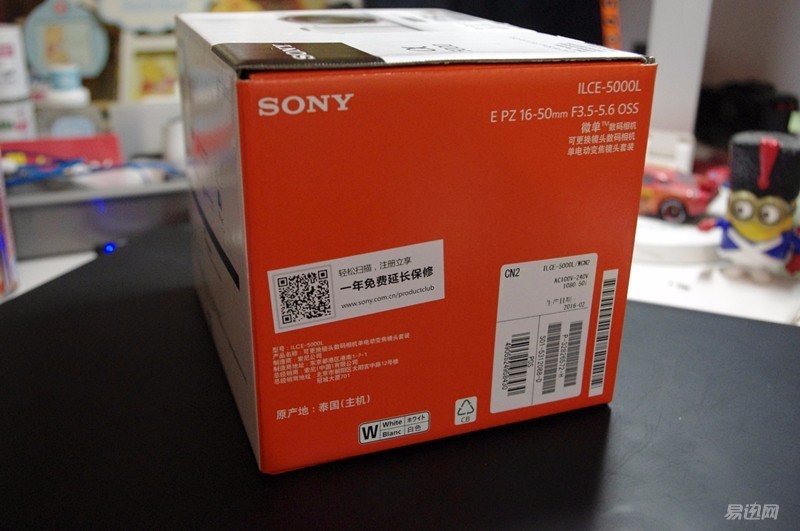 One year free extended warranty instructions.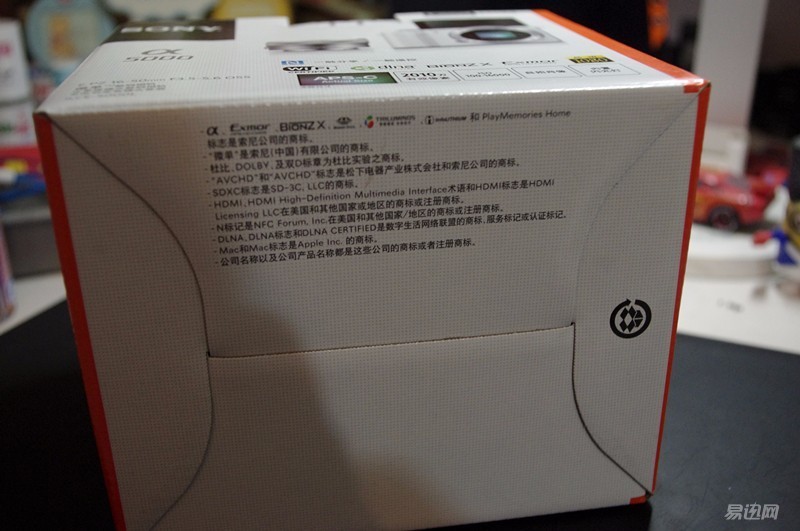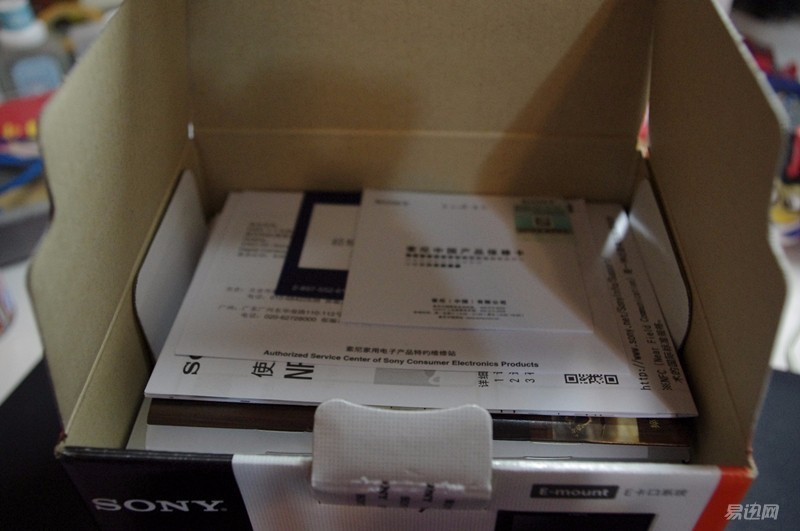 Open the box, relevant manuals, warranty cards, etc. come into view.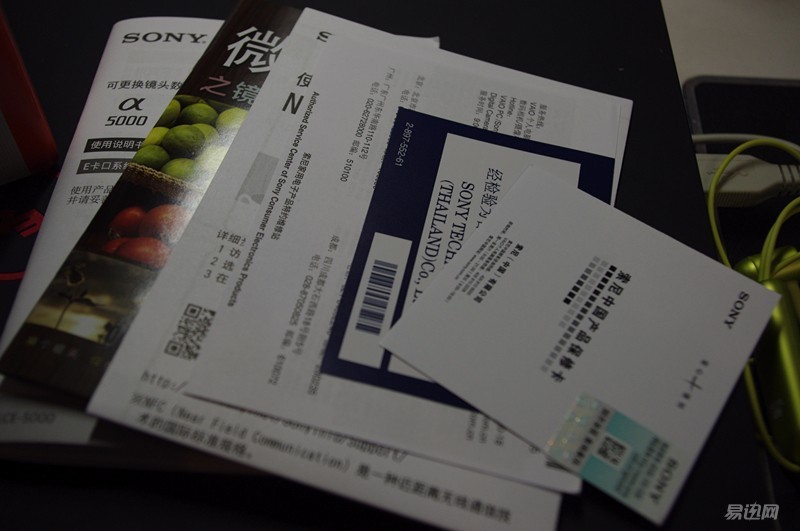 Dust reminder.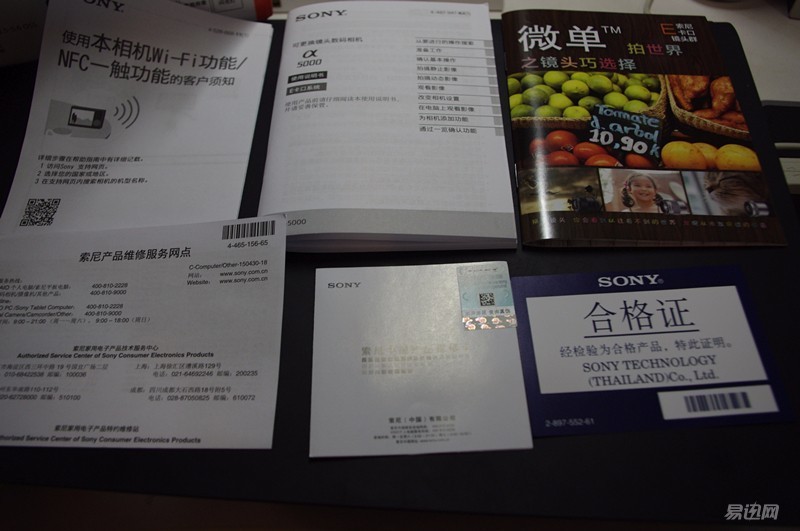 The pieces of paper are: NFC manuals, camera manuals, micro-single shots (spoken-and-lose manuals), outlet descriptions and warranty cards, and certificate of conformity.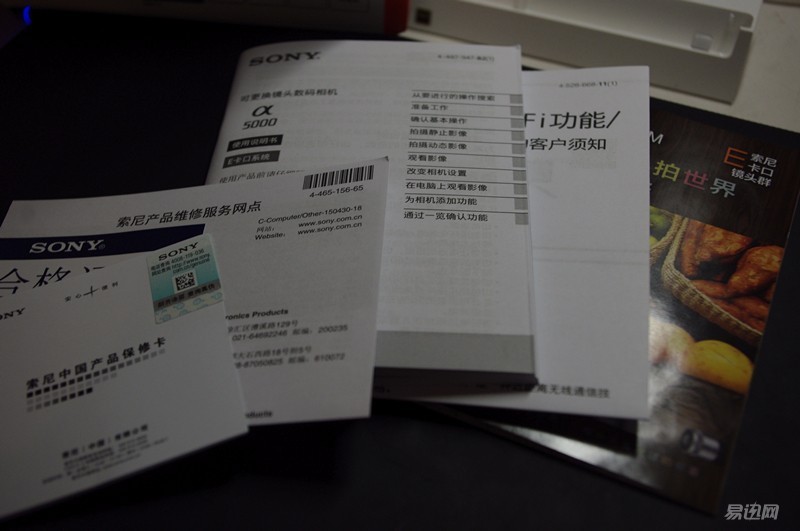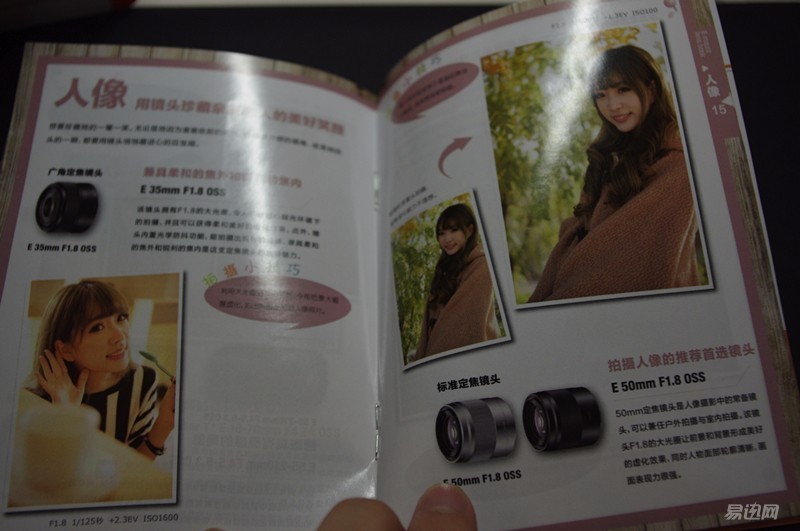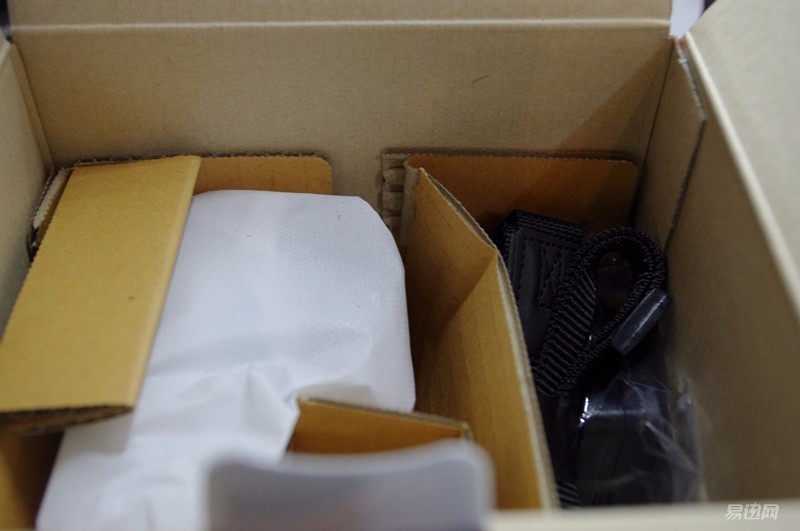 Open the lid above. The layout of the box is the same as that of the SLR. The camera and the accessories are the ones. The lens and the camera are already installed.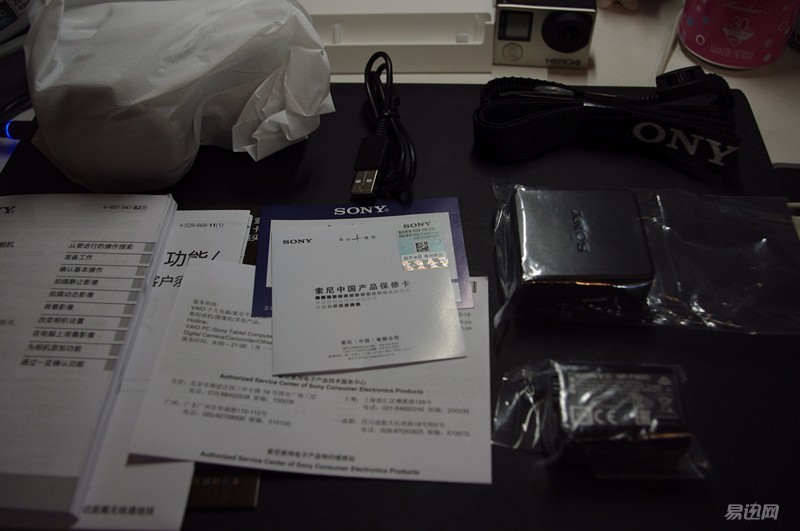 The camera is wrapped in a thin non-woven cloth.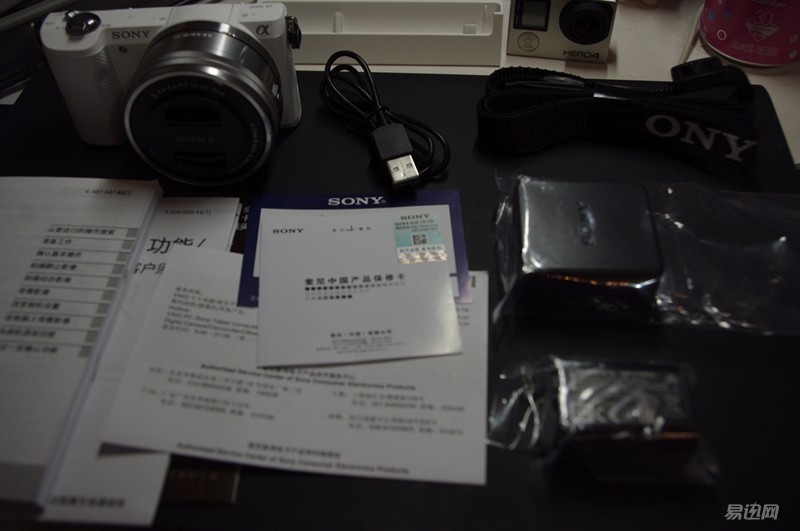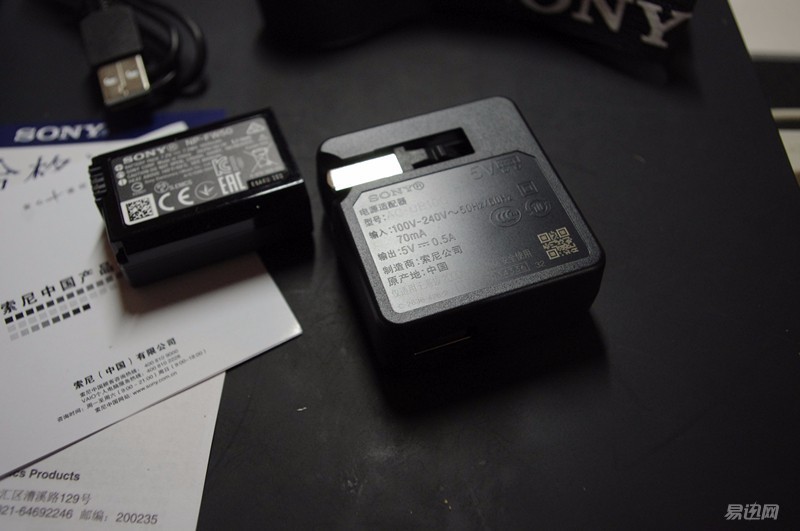 The standard accessories are: data cable, charger, battery, and shoulder strap. No camera lens back cover and dust cover are included.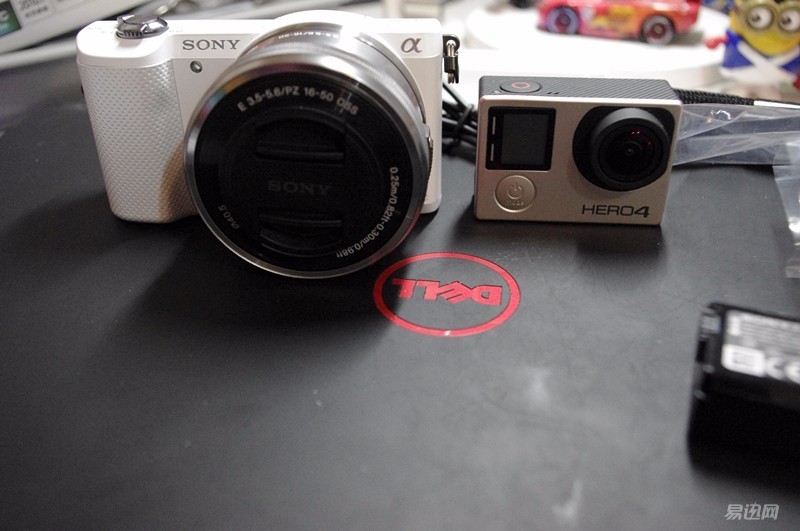 After being used to SLR, I feel that the micro-single is really small, light and small, and it is very convenient.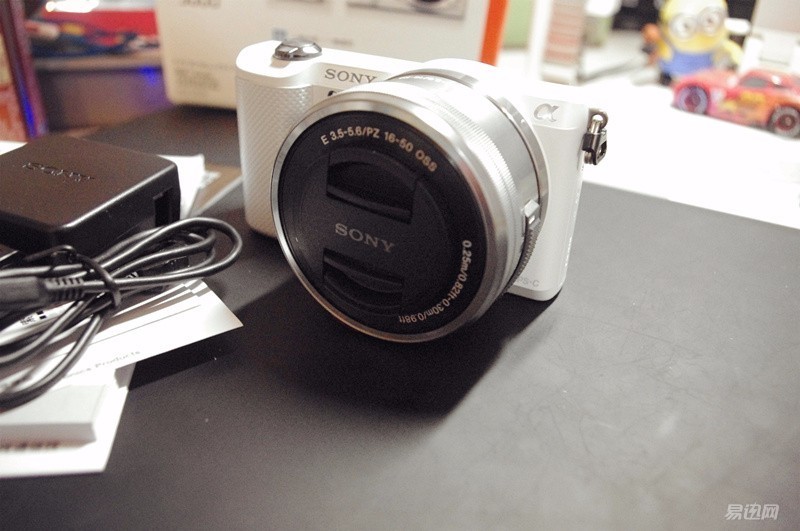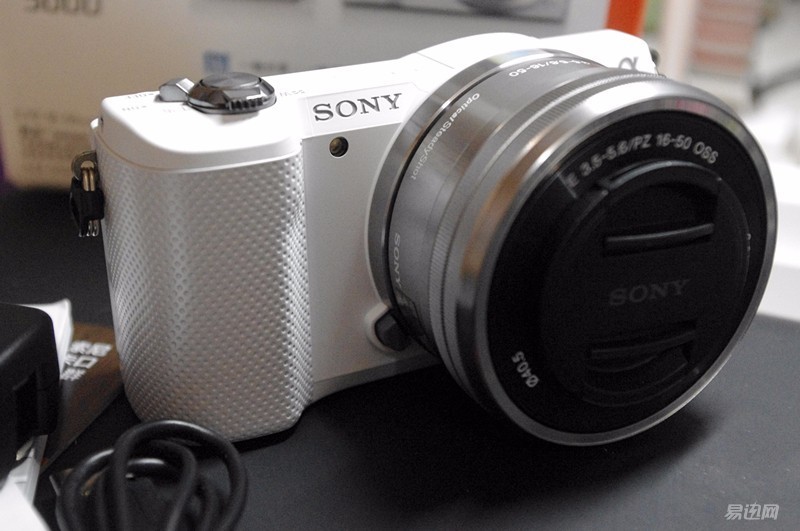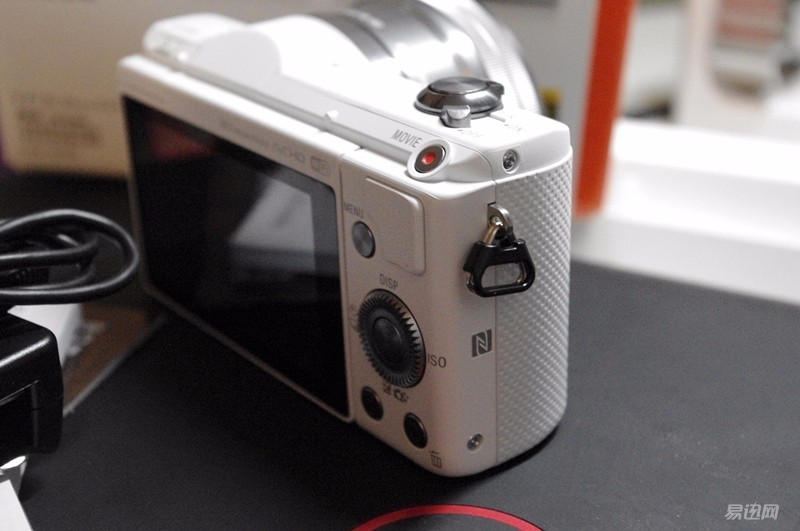 NFC logo printed on the side.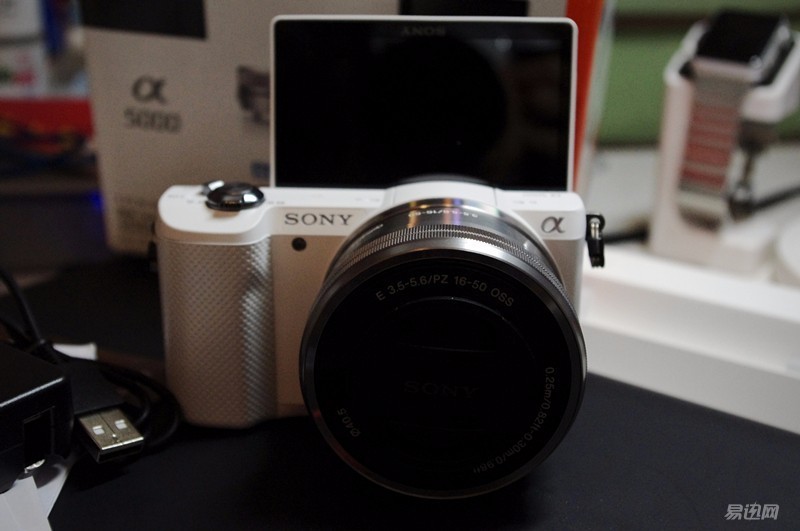 It can be scrolled and the selfie is convenient, reminding me of a friend's Casio camera.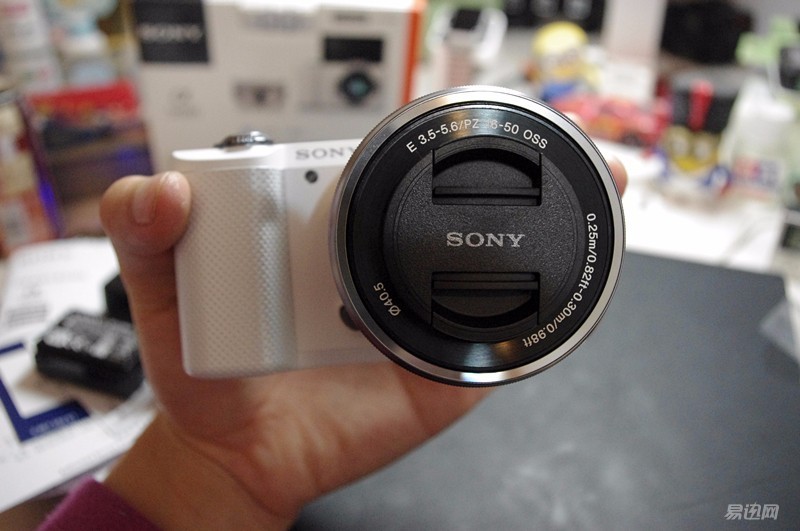 Compact and compact body + good grip. With one hand, you can easily take pictures and other operations.
Body size: 109.6mm x 62.8mm x35.7mm Weight: about 210g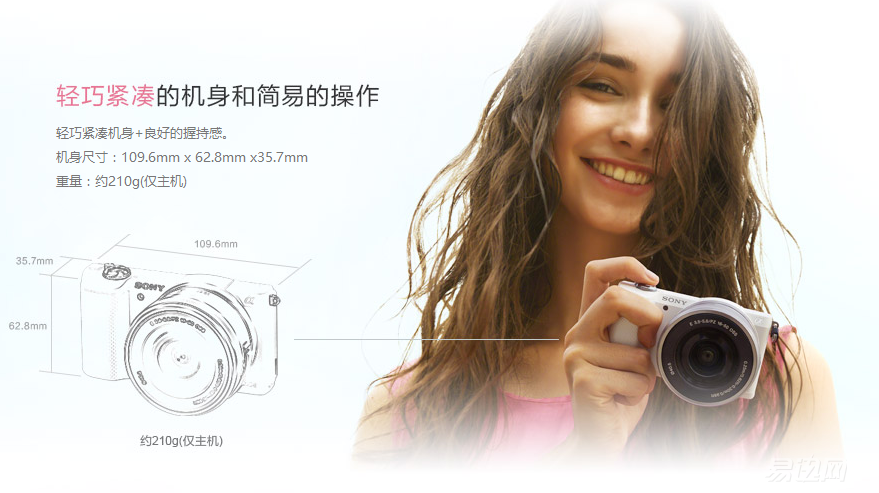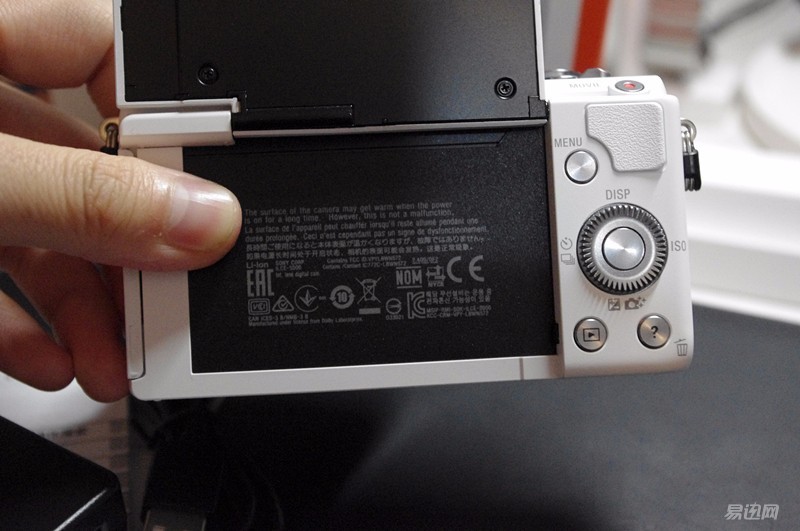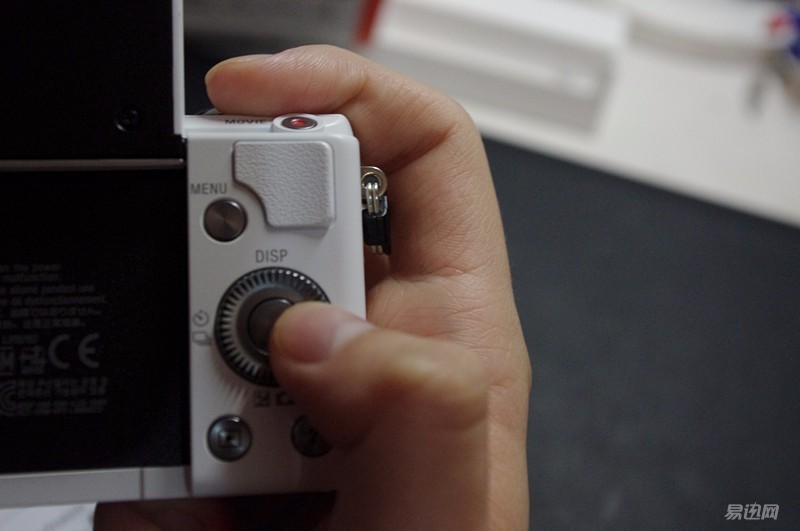 The feel of the key pulsator is very good.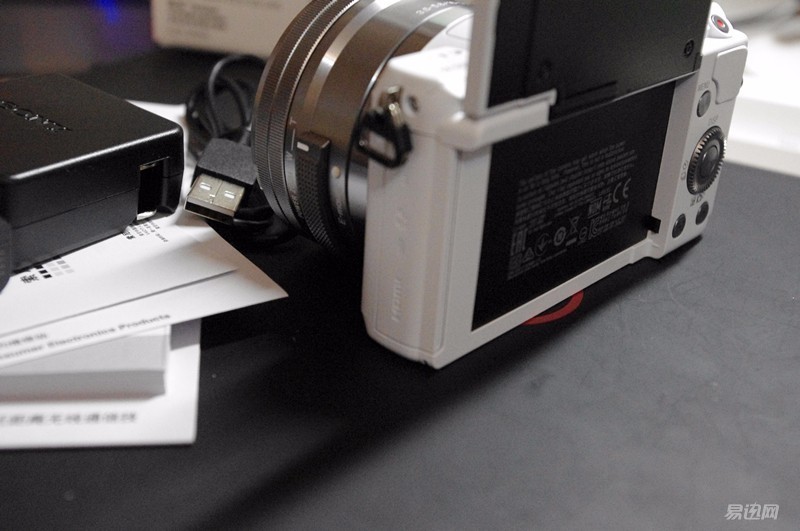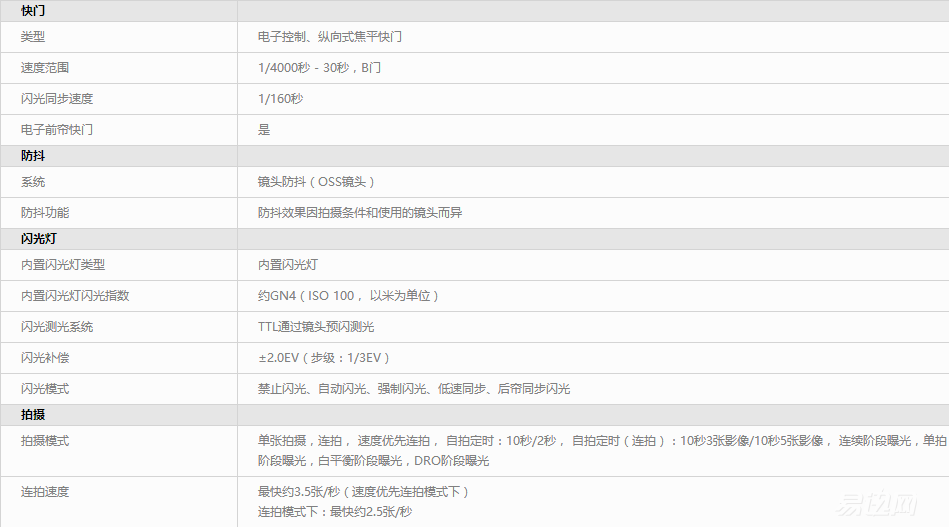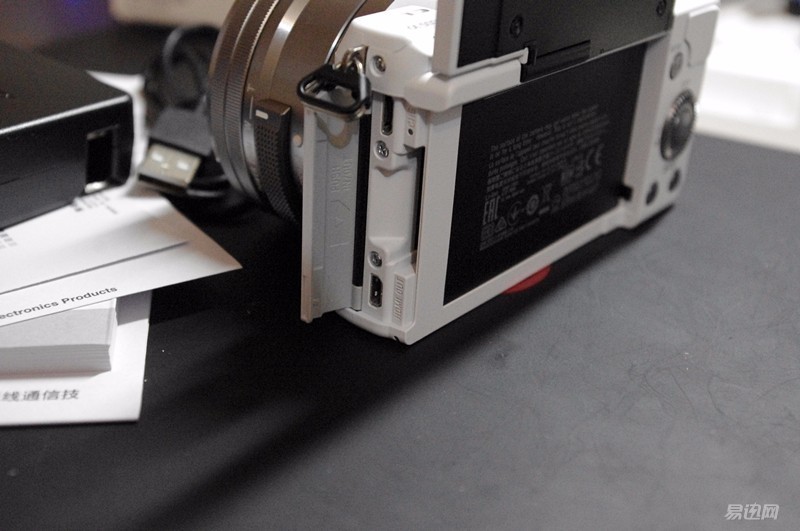 The left side of the camera is the HDMI interface, SD card slot and MULTI (Micro USB) interface. With the same microUSB interface as the mobile phone, charging and data transmission are very convenient. You can use the mobile power to charge the camera.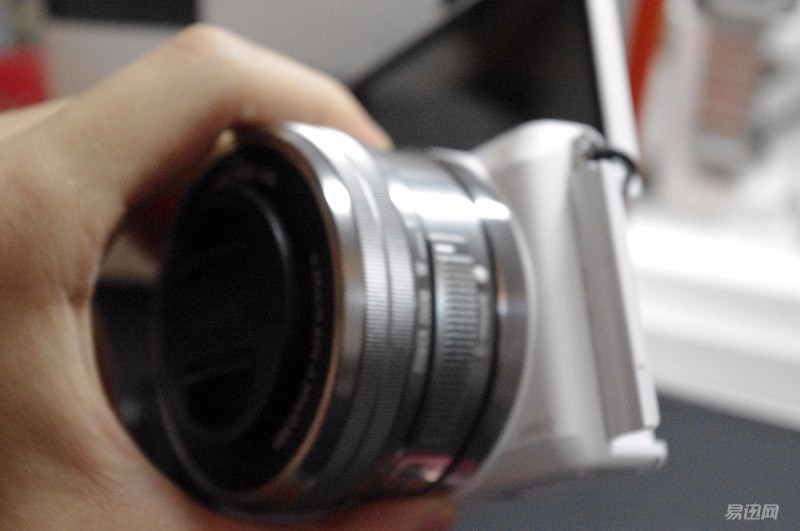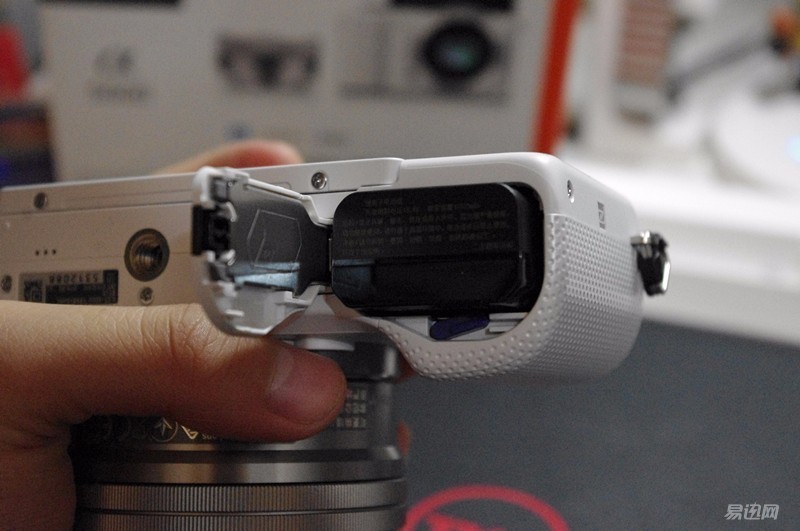 The bottom is a battery slot, the battery is a 1020 mAh lithium battery, with 0.5A travel charger, 0.5A is a bit small, but the battery is only 1020 mA, little effect.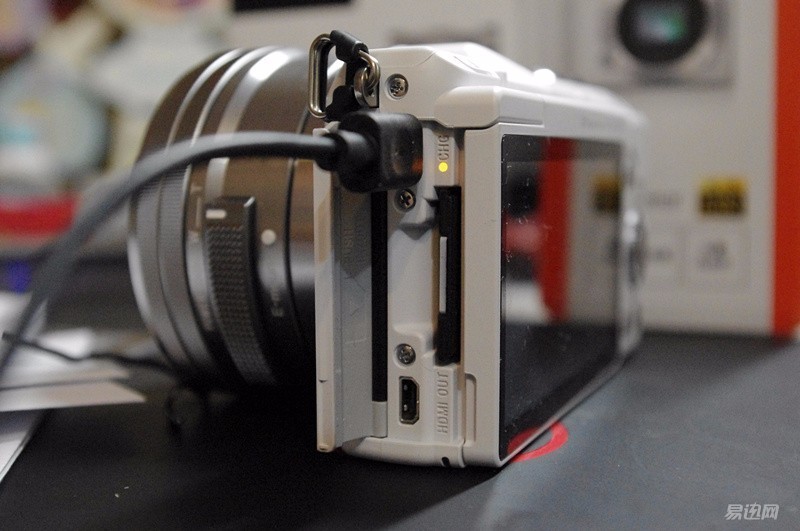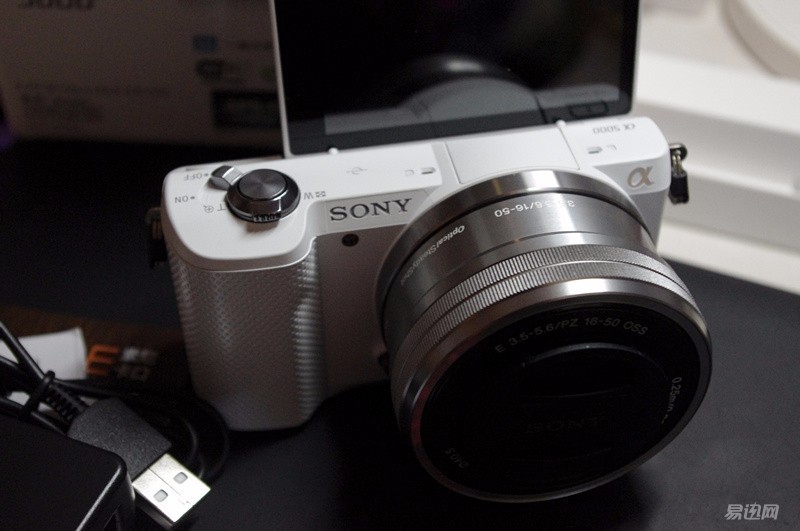 The included data line (charging line) is relatively short.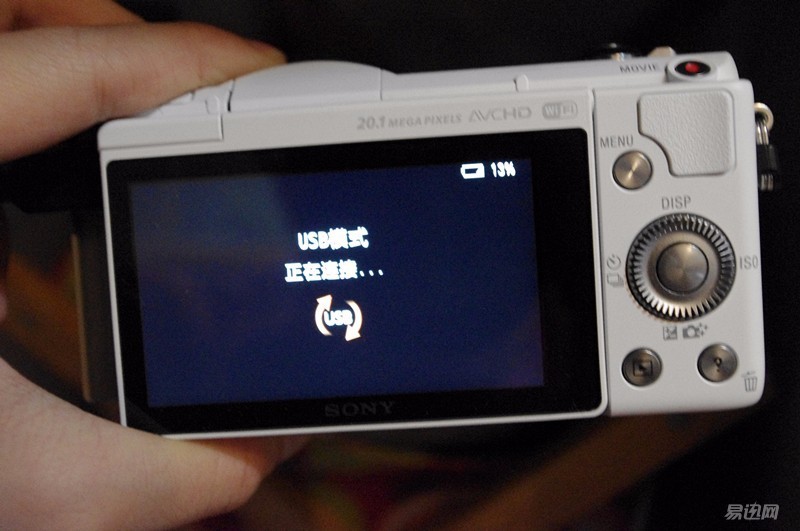 What's a pity is that you can't take photos or videos while charging, like Gopro. Isn't there enough confidence in your own fever?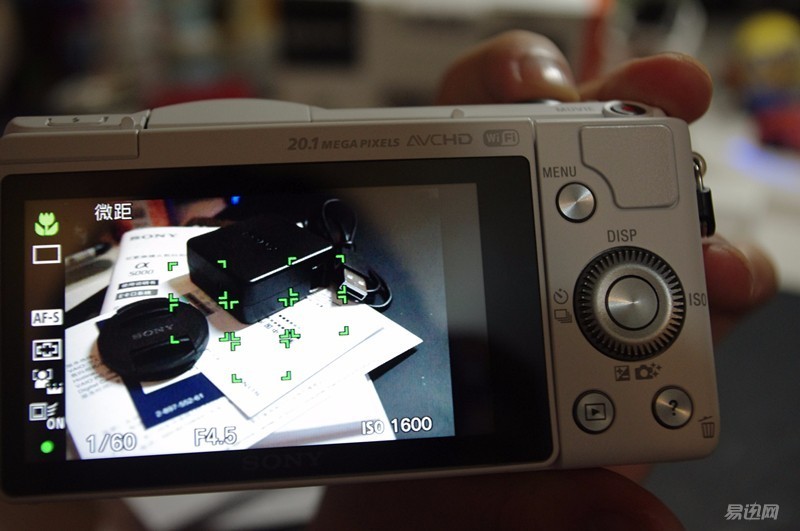 Contrast Detection AF+Focus focus speed is very fast and well received. The 25-point focus is not much worse than the 179-point 4D phase of the a6000.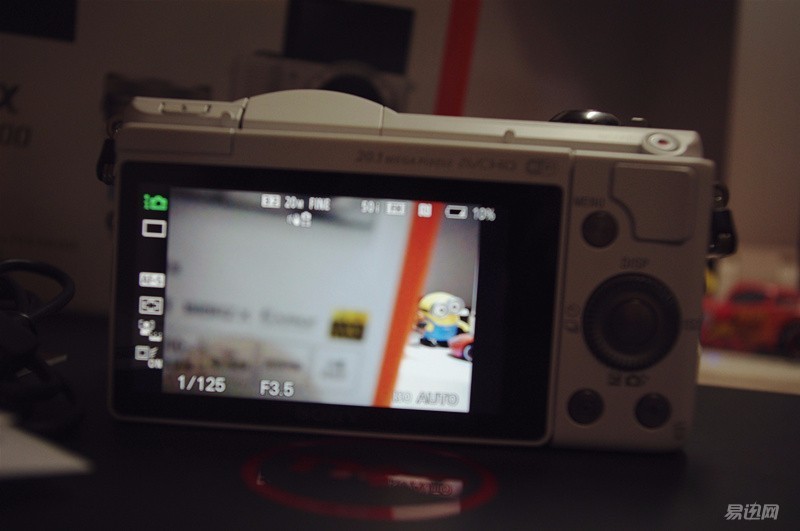 Support single AF, continuous AF, DMF, manual focus. Here I have to say that my old Pentax now has slow focusing and running out of focus. However, the paint factory is still very conscience. Many people think that Pentax and Canon Nikon couldn't match when they didn't have a full frame. However, the conscience of the paint factory was only known to Pentax dogs.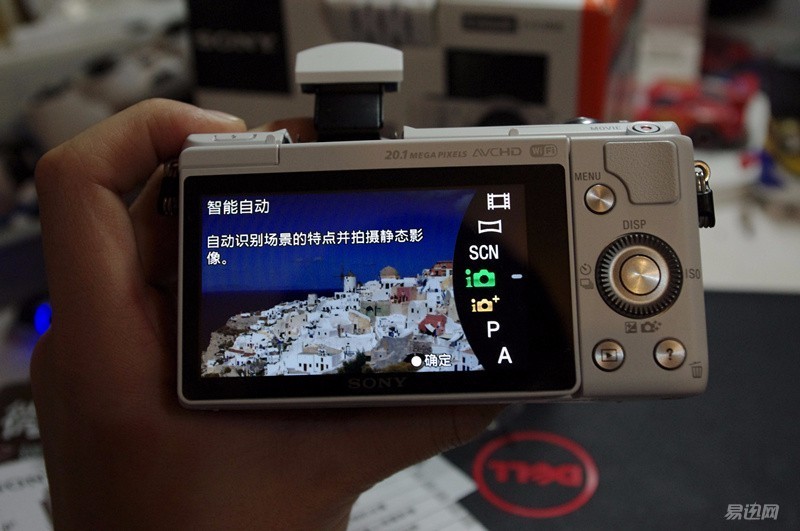 Sony's own multi-camera mode, using APS-C large size image Sensor can bring more details, clear images under low light conditions, excellent background blur and better contrast and saturation. About 2.0 million effective pixels can also retain more image details, improve resolution and high sensitivity ISO 100-16000, ISO AUTO mode can also achieve ISO 100-16000.

The BIONZ X image processor, which is used on the full-format micro-single-chip a7R, is also equipped with the detail reproduction technology, the diffraction-influence reduction technology, and the optimized area noise reduction technology to achieve excellent image quality. Have to think again: Sony Dafa is good.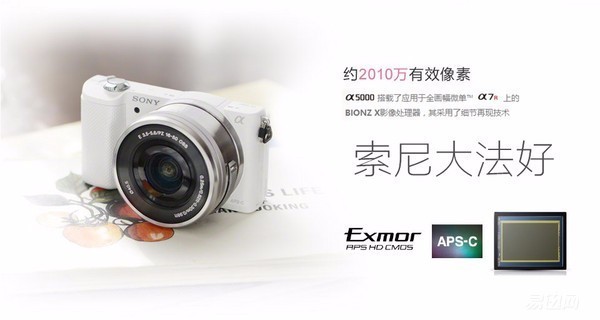 As a cheap entry-level micro-single, Sony is still very conscientious, it can be considered the basic model of Sony, and other better models are upgraded on the basis of it.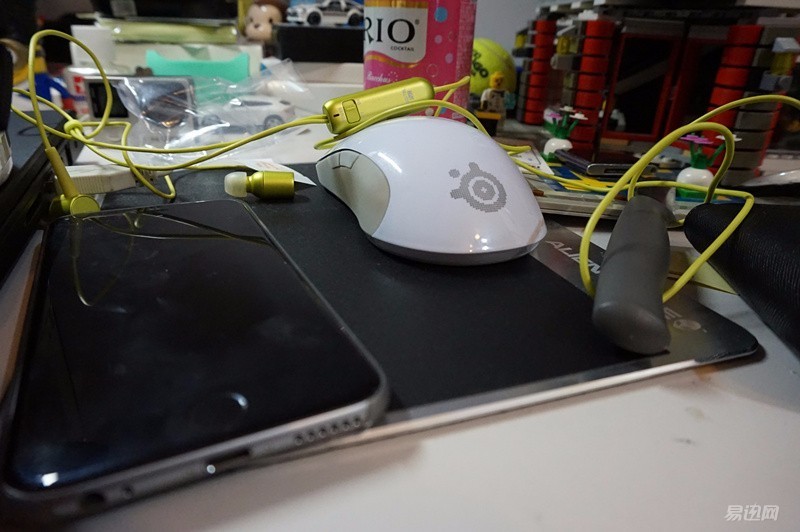 Camera Model: SONY ILCE-5000 Aperture: f/6.3 ISO-3200 Focal Length: 16 mm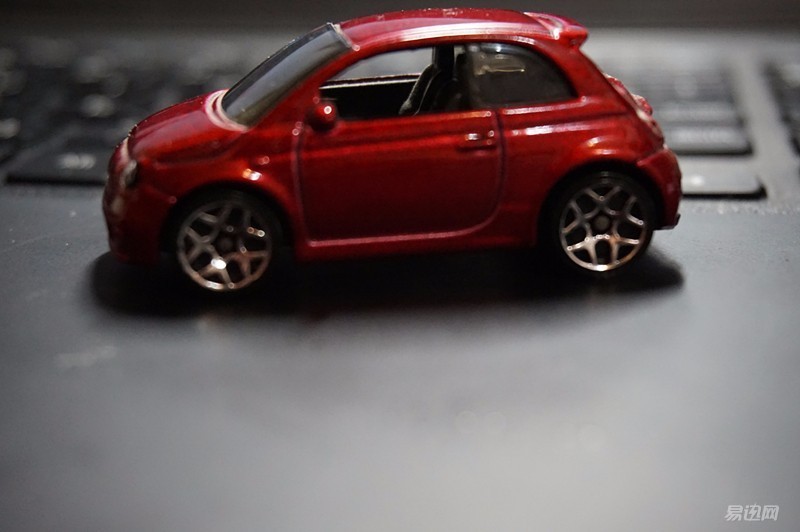 Camera Model: SONY ILCE-5000 Aperture: f/5.6 ISO-3200 Focal Length: 41 mm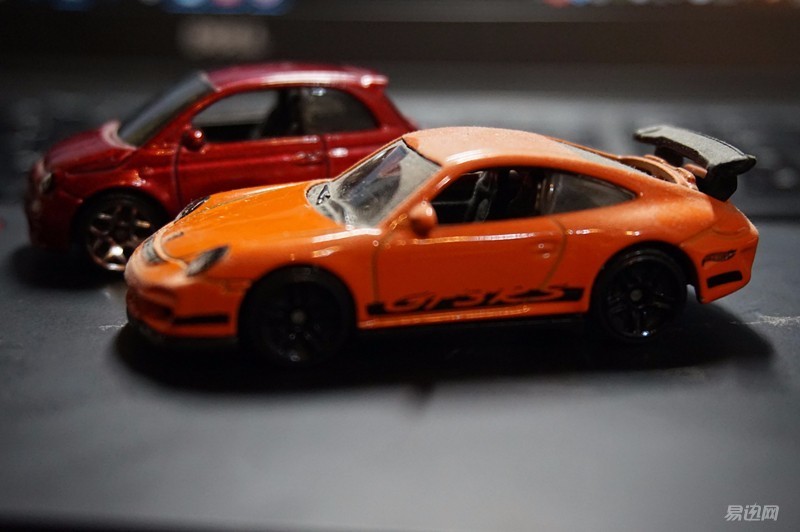 Camera Model: SONY ILCE-5000 Aperture: f/5 ISO-3200 Focal Length: 32 mm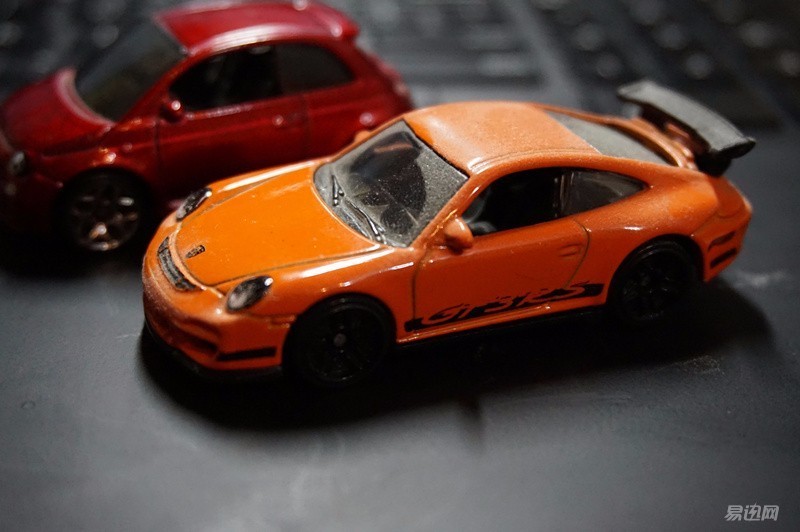 The effect can completely achieve the effect of entry-level SLR.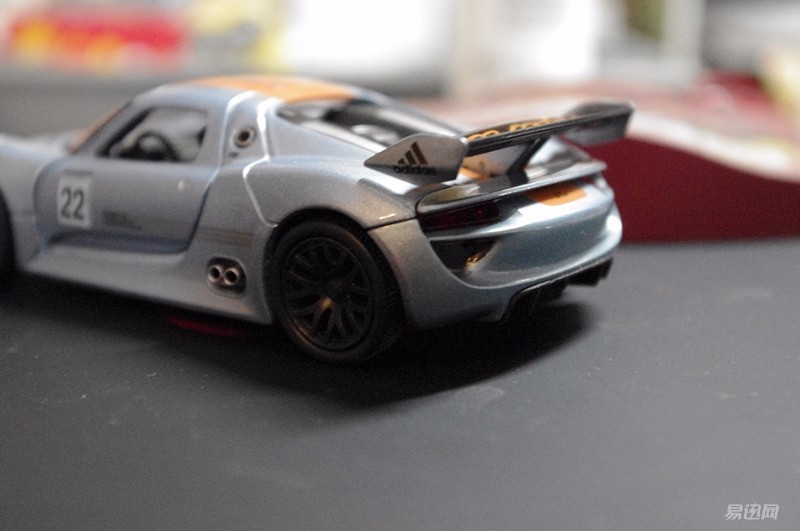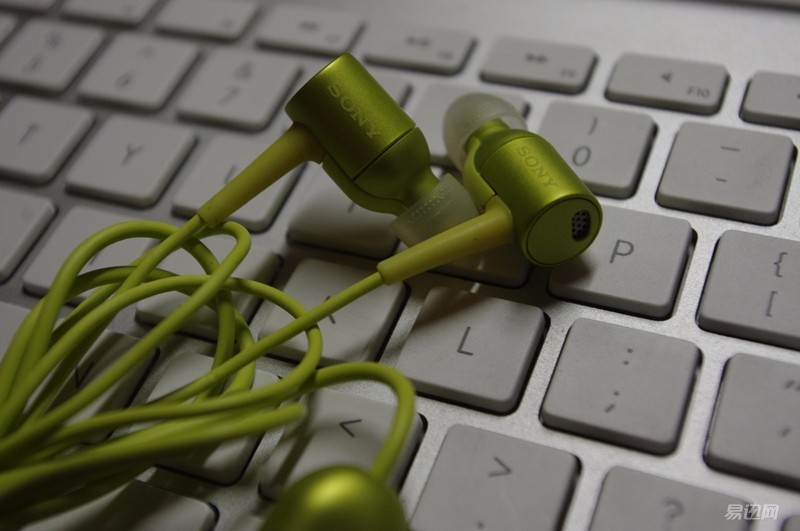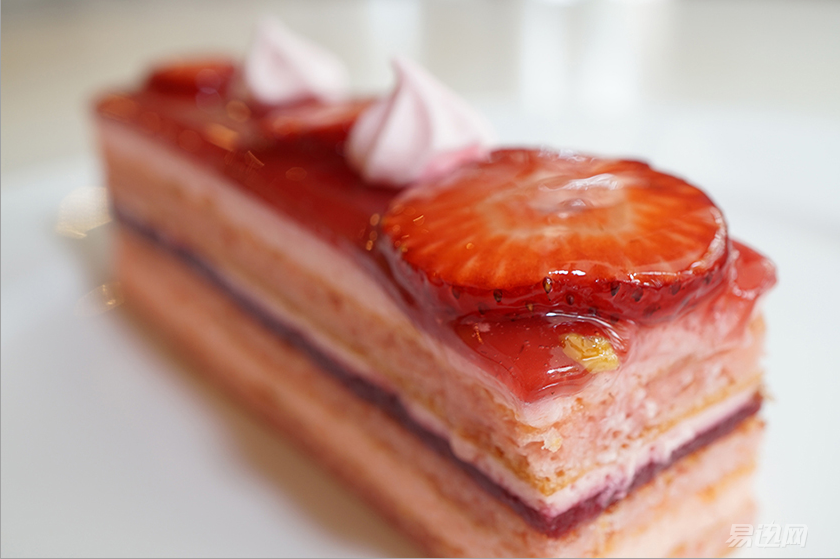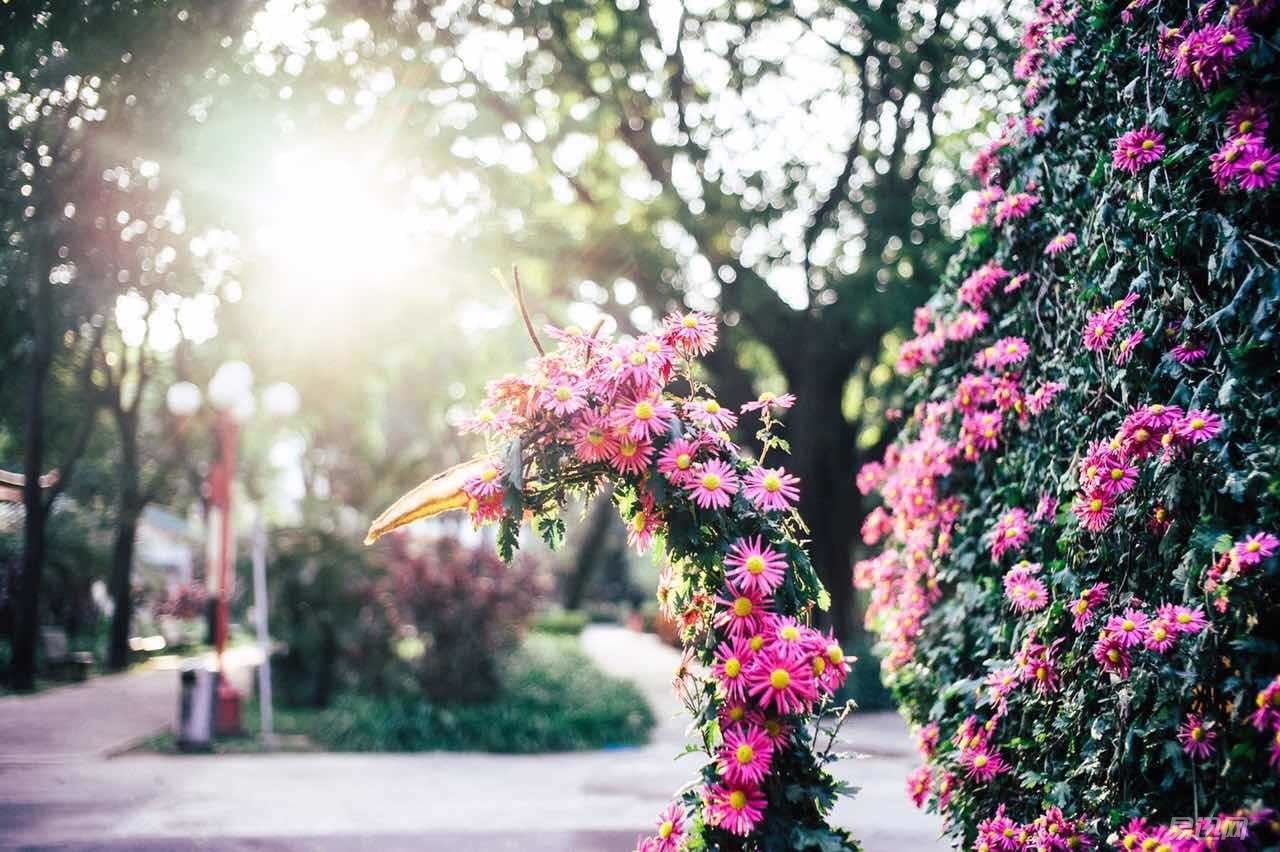 For night shooting, the noise is still there, but it's much better than a cell phone. Of course, it is not to open the flash. Shooting the flash is still somewhat unnatural, and it is not evaluated. High sensitivity still brings the camera. A lot of advantages.
The effect is definitely not comparable to any mobile phone. Not for whom, P9, Lumia1020 is obviously not its opponent.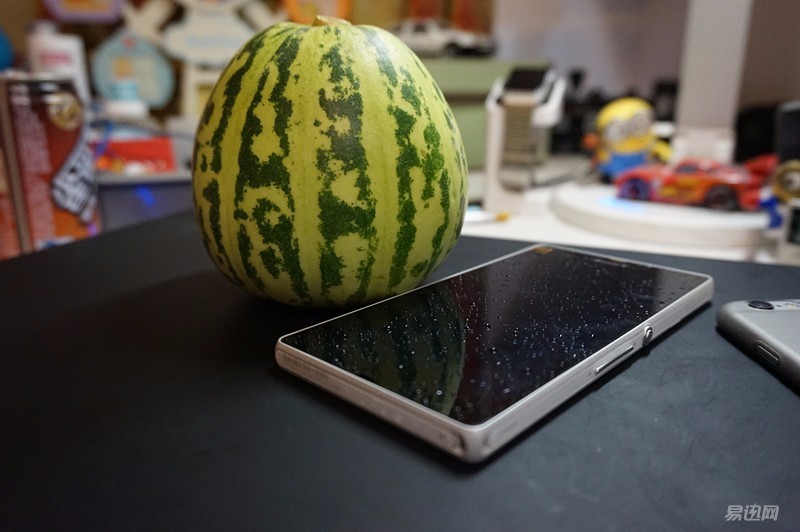 Sony a5000 shooting results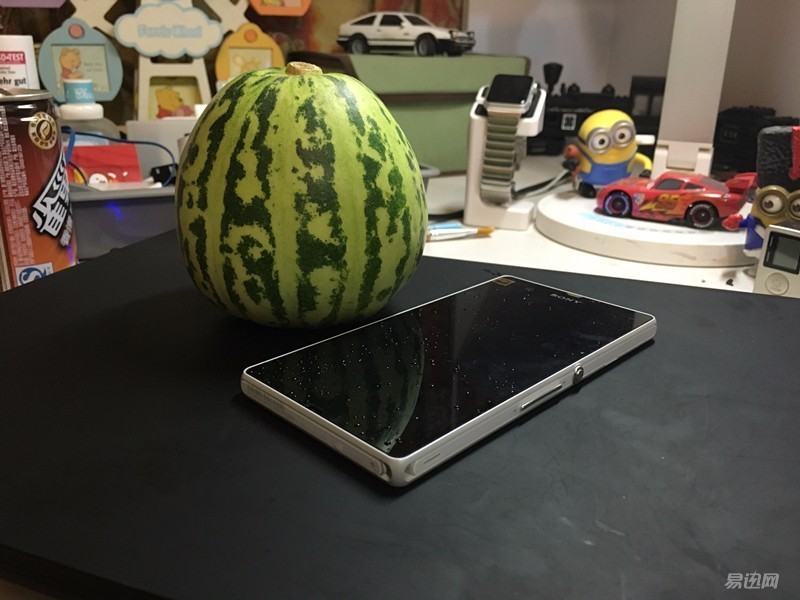 iPhone6S shooting effect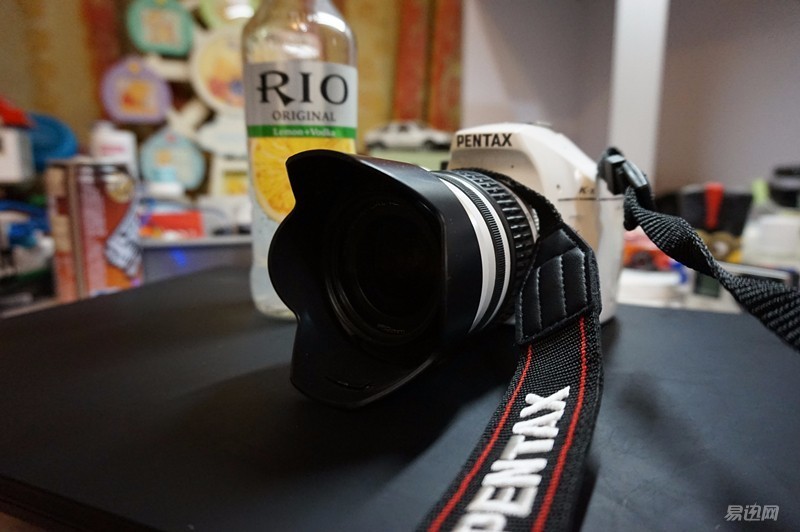 Sony a5000 shooting results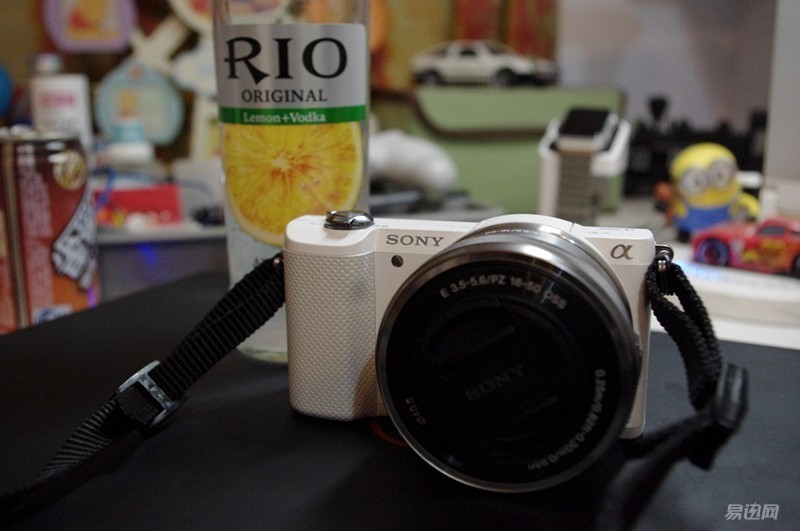 Pentax KX shooting results
The two images are shot with two cameras at the same position. The slight single point will not lose my old Pentax, or even better. And the Sony a5000 shoots directly under the fully automatic focus.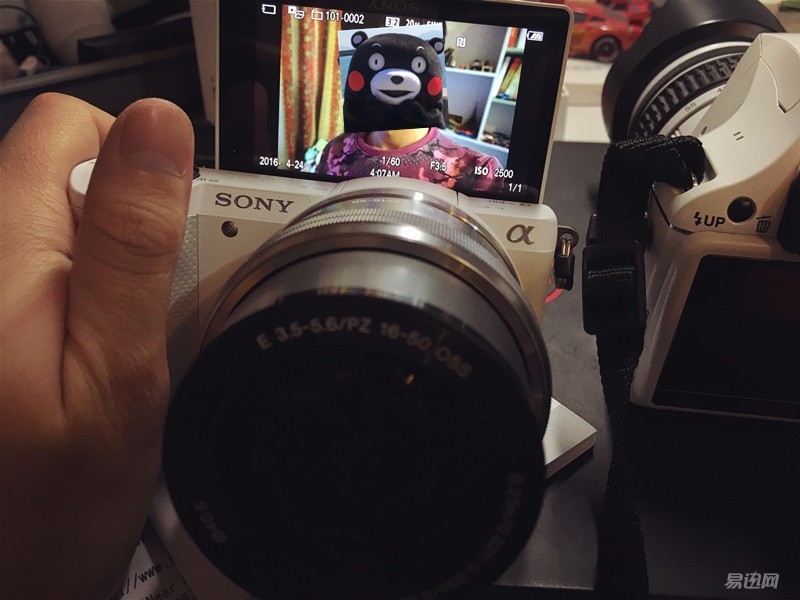 This flip screen is very convenient for self-timer. If you do not comb your hair, you will not be able to see photos for everyone.
Video aspect:
The focusing speed of the video is normal, and the focusing is slow in a dark indoor environment and multiple focusing may occur. This does not happen outdoors. Exmor APS HD CMOS sensor with 2010 megapixel lens and good shooting environment can still bring good video output.

Wireless transmission, instant sharing. This is now the standard camera features, down to self-timer artifacts, up to million yuan SLR has the function. (If you don't have a WiFi card, you can use EZshare's WiFi card for white paint.) What's the use of sharing, of course, is making friends and sending microblogs.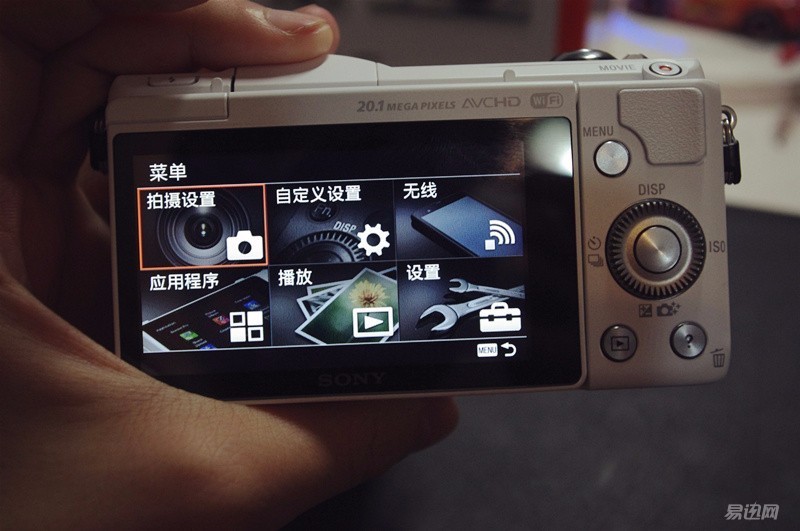 The a5000 uses NFC technology to touch the camera with a smart phone/tablet, eliminating the need for multi-step settings and enabling one-touch remote control and one-touch sharing. If your smartphone/tablet doesn't support NFC, you can also use the PlayMemories Mobile App to enable smartphone control and Wifi instant sharing. The NFC touch link is very convenient for NFC-enabled Android phones. Although the iPhone has NFC functionality, it is not open to the outside world, and it is still an honest and practical WIFI link.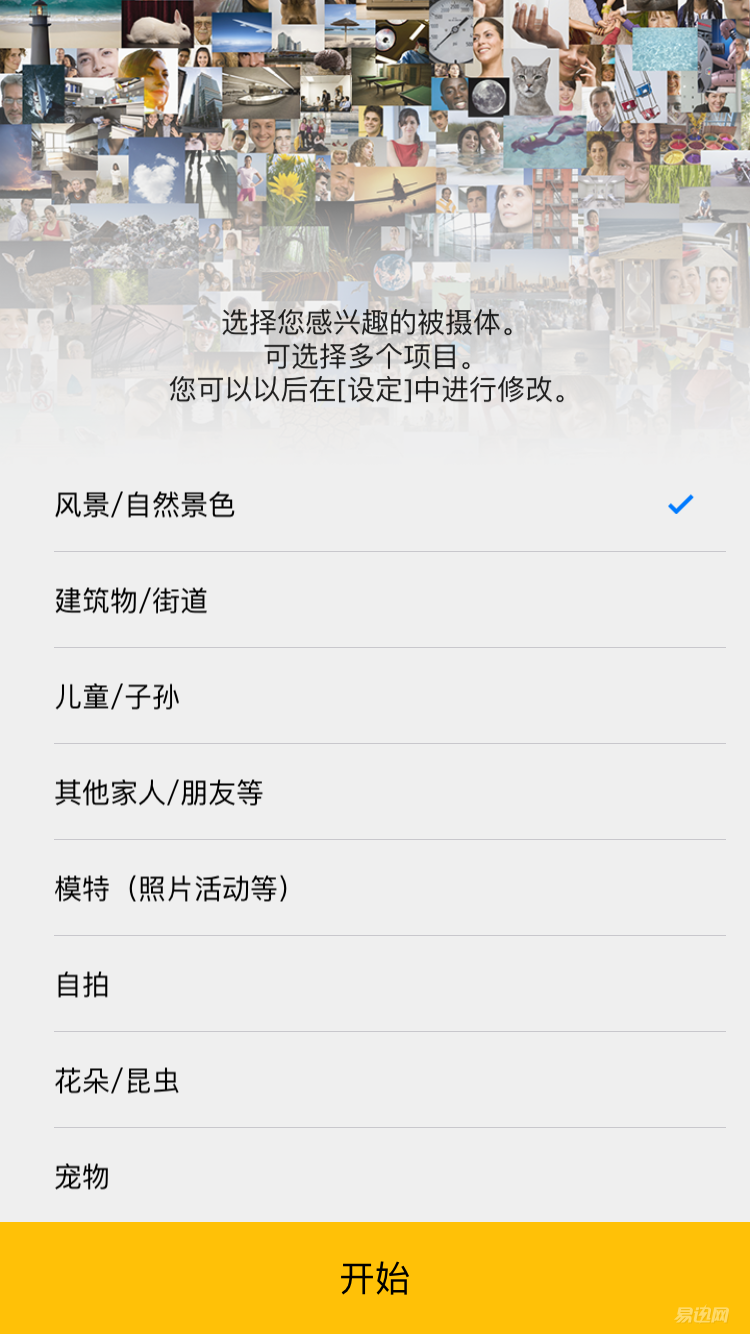 The software is simple and beautiful, not bad. Like GOPRO APP, ezShare, you can see photos and videos taken by others. But I basically use pictures for transmission.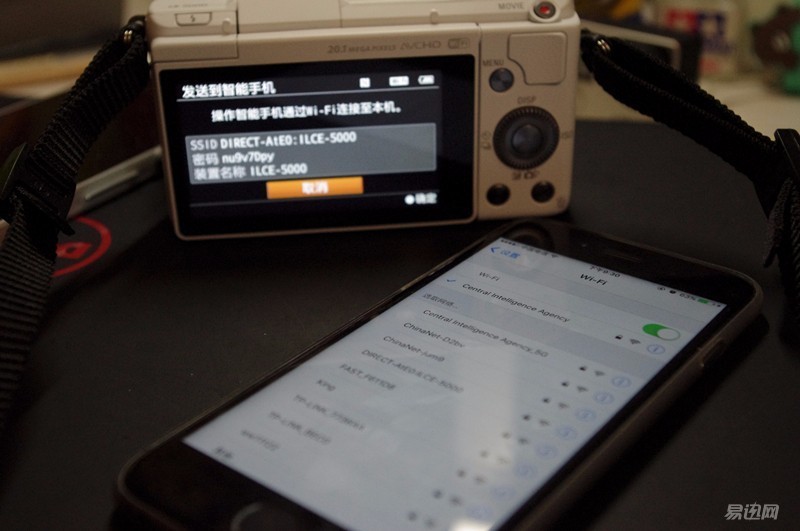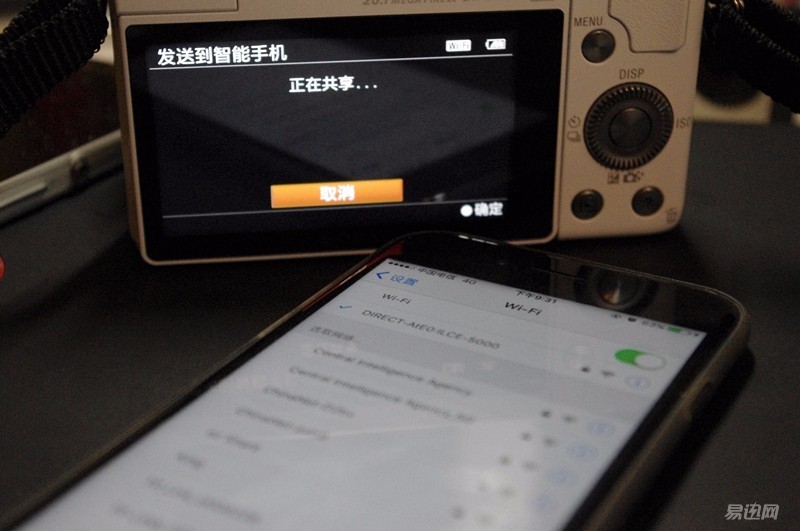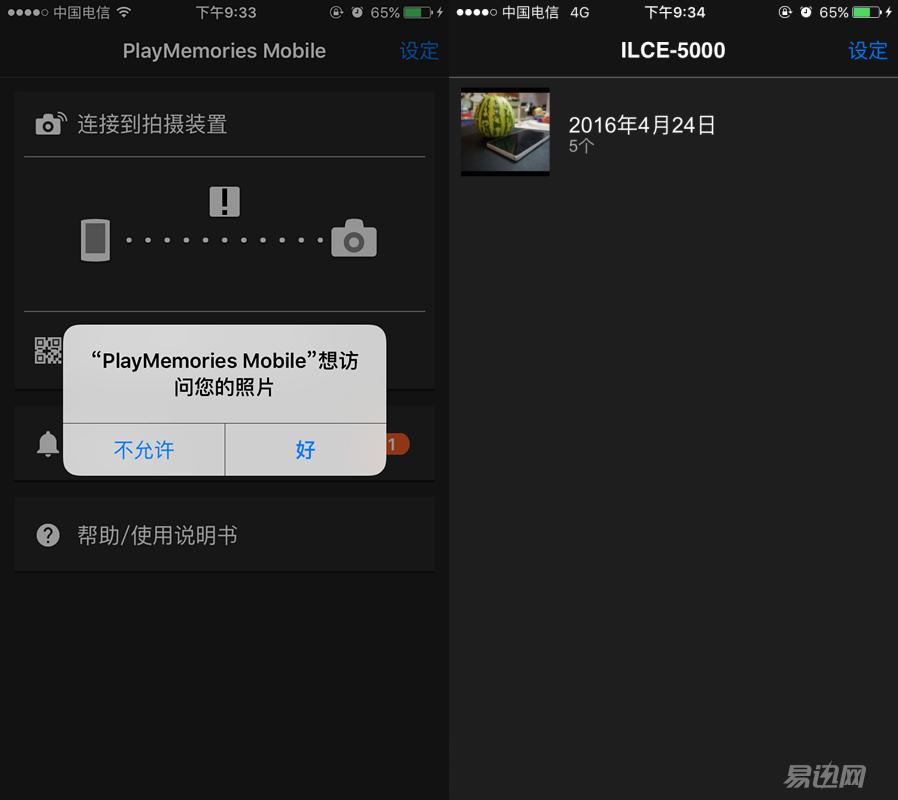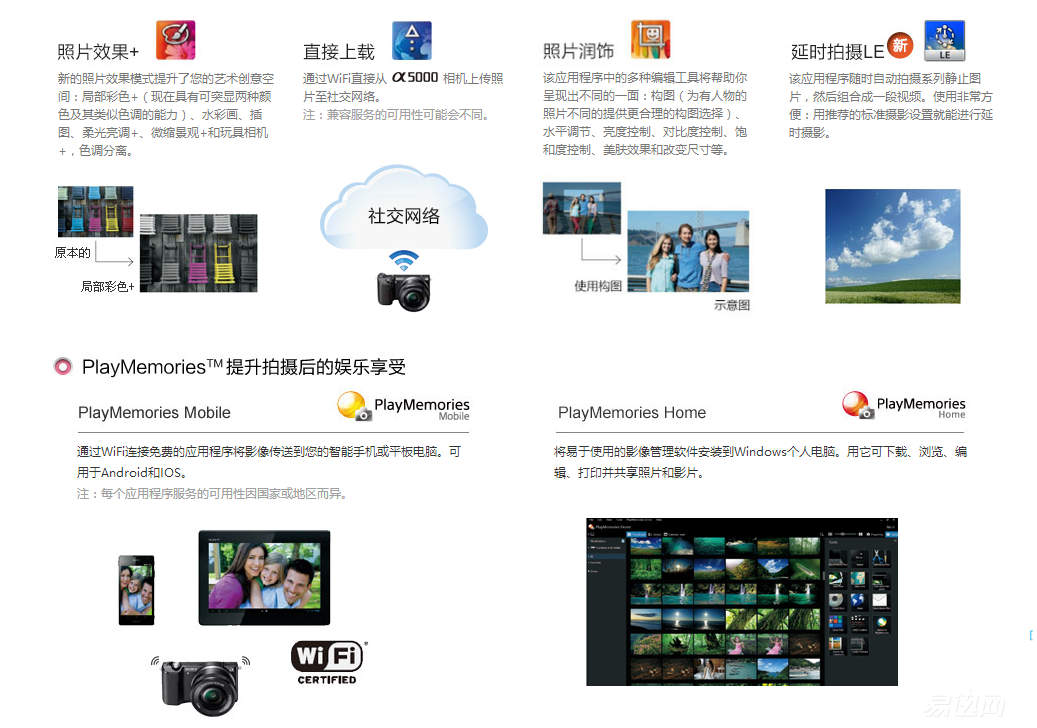 The software is full-featured, user-friendly, simple and practical, and also on the PC side, what can I say, Sony Dafa is good.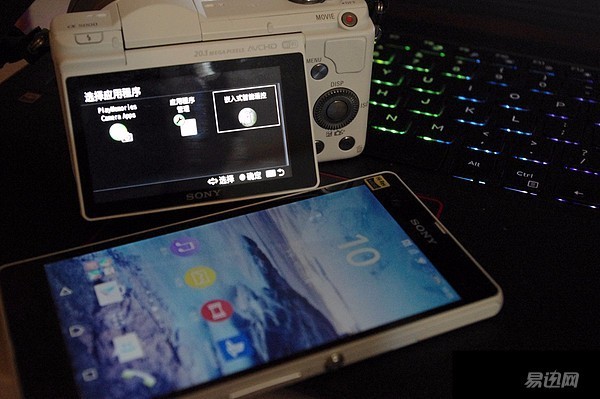 Suo Dajia's own mobile phone near field NFC is very convenient.

Supports 13 photo effects toy cameras, pop colors, color separation (color/black and white), retro photos, soft highlights, local color, strong contrast monochrome, soft focus, HDR painting, rich tone black and white, miniature landscapes, watercolors, illustration.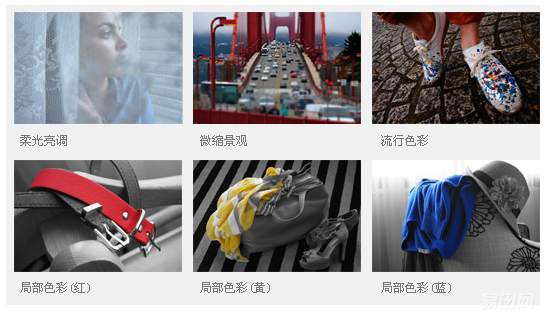 Automatic HDR
Automatic HDR captures richer shadows and highlight details than normal exposures for wide dynamic range images. When the shutter button is pressed, the automatic HDR function is exposed in 3 different exposure modes (highlight detail, midrange hue, shadow detail), and then an image is synthesized, and the dynamic range is improved by digital optimization. Automatic HDR function exposure range, adjusted from 1EV to 6EV in 1EV units.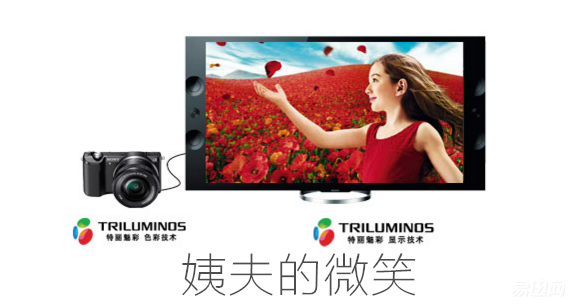 It also supports static 4K shooting, and 4K output. My home's Sharp 60-inch TV does not support 4K. The a6000 supports dynamic 4K shooting. In fact, ordinary users really use less than 4K shooting, my silver dog 4, photographing and video are not used 4K, because the number of frames is not enough, too much memory, editor editing computer pressure is actually too much, after the rendering of the effect is not very different, of course Another point is that what friends say is that they are patted and played, and no one is watching. Of course, I'm talking about ordinary users and would like to tear it off with me.
There are beauty features, the effect is really good.

It is really light and light, even lighter than Polaroid.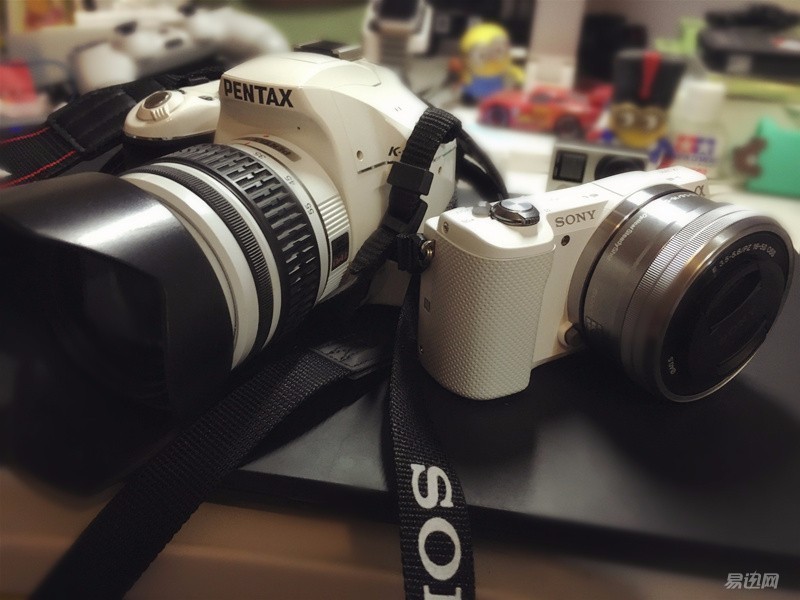 Advantages: The current price is low, as an entry-level micro-single can also bring a good experience. The camera is light and colourful. The interconnection function is also very easy to use. It supports multiple functions such as static 4K, automatic HDR, and DRO dynamic range optimization. The focusing speed is very fast and the operation is simple.

Disadvantages: It is not Sony's 4D focus, there is no viewfinder, and the video recorded by the camera is a little hot, there is no output input interface. (Of course, it is because it is an entry model) Can not touch (well, I like buttons very much, this is not a disadvantage) Video focus speed is normal, the focus is slower in the indoor dark environment and there will be multiple focus.
The price of 2,000 bucks is indeed a good entry micro-single, worthy of recommendation. Suitable for ordinary users or sisters, but also for parents , of course, if the budget is a little higher then consider α6000 or α6300. If you are more professional, you can consider black card M3 or full-frame 4K α7, α7R II.
High-end users can consider Lumix G7K, Black Card M3 and α7R. This entry level is also sufficient, and it also recharges faith. Sony Dafa is good.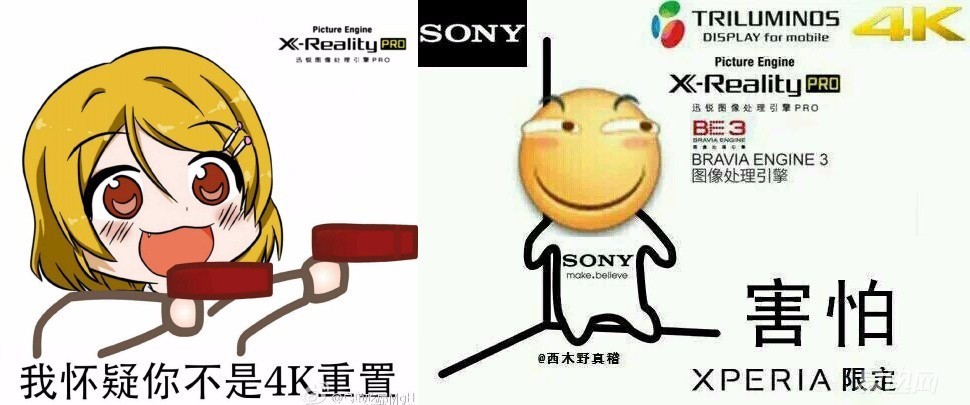 The last thing to say is that 4K is just a format and does not represent the quality and effect of video (after all, some mountain dogs now say they can shoot 4K). Instead of blindly pursuing 4K, it is better to learn more about how to put pictures and videos. Shoot better or learn P pictures.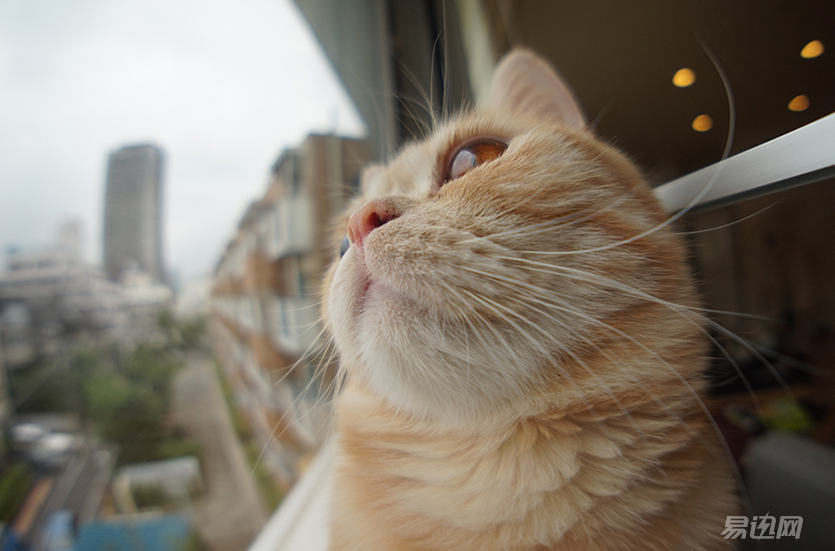 End.

Sensor
The sensor includes linear encoder and rotary encoder, which is used for the position measurement of speed, displacement and angle. Yuheng optics can provide rotary encoders based on optical, magnetic and gear principles, linear encoders based on optical principles and supporting products.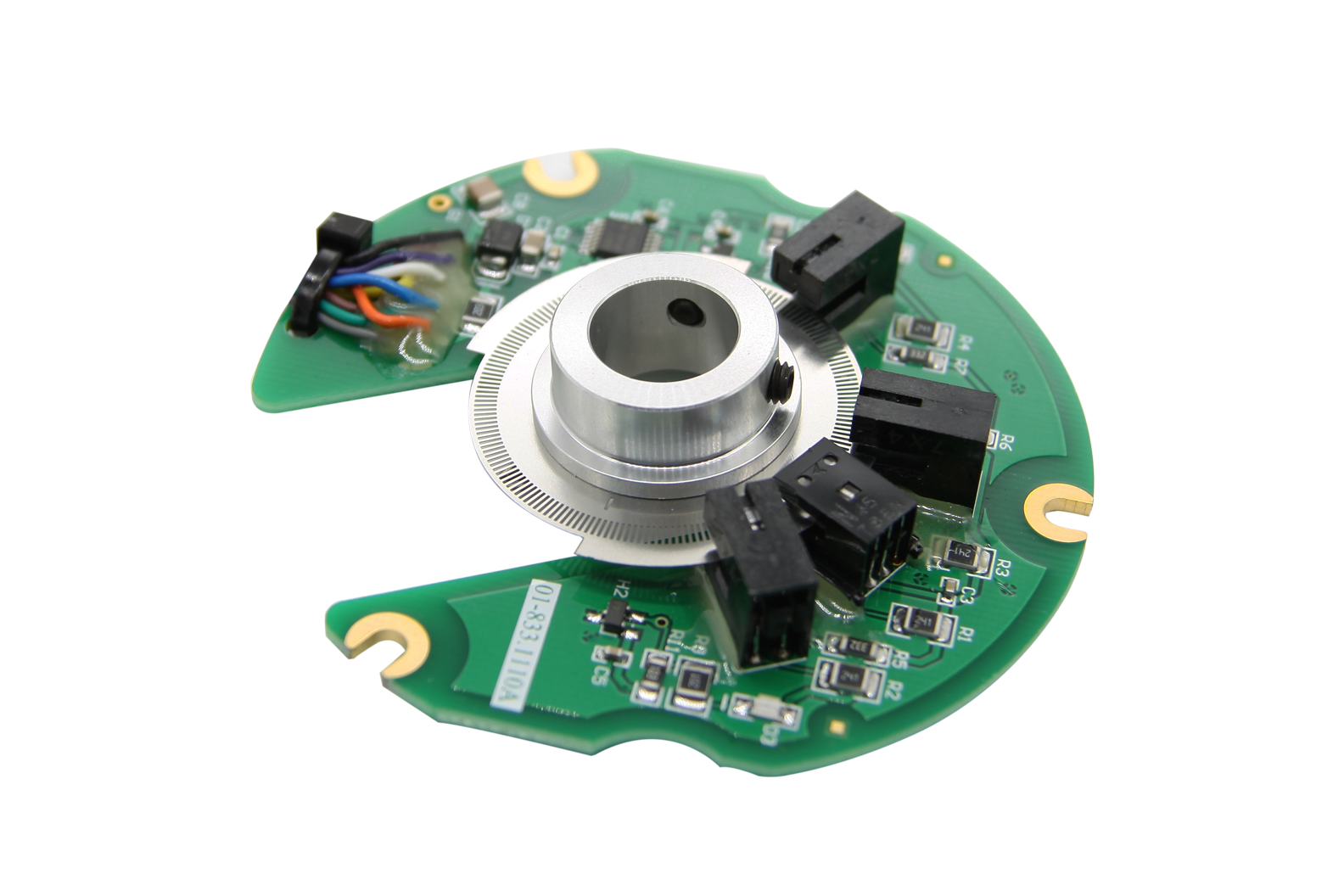 Custom Sensor,Clintegrity Encoder,Absolute Angle Encoder,Small Rotary Encoders
Yuheng Optics Co., Ltd.(Changchun) , https://www.yhencoder.com