In the future, the size of the PLC will continue to decrease, and the development of hardware will bring new features and functions to the PLC. The upgrade of software and communication capabilities will give PLC a long-standing name, a new positioning - industrial automation platform.
If you are already using or are considering using a PLC, you may think that the technology that has been around for 50 years is very mature and there is little room to innovate; but, as we all know, products like other consumer electronics have never been Just as the improvement has been stopped, the faster, smaller and lower prices are full of hope.
From the beginning, when PLCs began to replace relays and timers in large quantities, there is a driving force for reducing the size of automatic control systems and simplifying support and maintenance for future PLC trends. In the past few years, relays have been replaced by smaller Rack-based or smaller PLCs with remote I/O ports.
As far as software is concerned, the ladder language was originally based on relay and timer analog automation systems, and has become the most widely used PLC programming language; but other options are slowly emerging, such as the programming language of IEC61331-3. In the future, PLC will continue to advance in the field of hardware, software and communications to adapt to the development of technology. Possible evolutions will include the consolidation of some of the PLC and Programmable Automation Controller (PAC) functions to enable communication from the bottom to the top of the plant.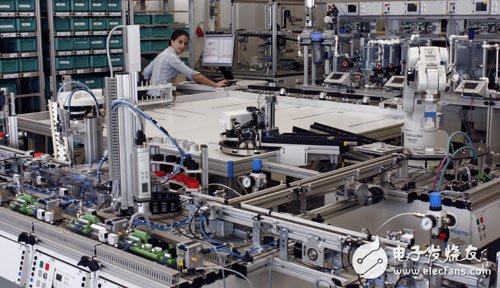 Smaller, faster, better
The continuous development of the electronics industry has enabled the size of today's processors, boards and components to continue to shrink. These technologies are slowly acting on PLCs, making them more stable, reliable and robust, and bringing further improvements in functionality. Such as faster processors, expandable memory capabilities and new feature communication mechanisms.
In response to market demand, many features and functions are moving from high-end to low-end PLCs. For example, we can expect that future small PLCs will have more high-end PLC features, and mid- to high-end PLCs will also provide smaller, more compact solutions to meet customer needs.
At the same time, PLCs also benefit from reduced memory costs and size. These advantages greatly enhance localized data storage capabilities, allowing PLCs to be used in applications that previously required expensive data capture systems. This also opens up possibilities for the implementation of other functions, such as onboard storage of product information, in order to speed up troubleshooting.
Today's PLCs also benefit from USB technology, making networking, programming and monitoring of control systems easier than ever. With the continuous advancement of USB technology and the emergence of smaller mini USB connectors, you can expect to see this communication option on more small PLCs.
Another example is the rapid penetration of the fast-changing consumer electronics world into non-volatile portable storage devices in the industrial market. By providing a large amount of additional storage space in a small package, they bring great benefits to PLC users. These possible options include USB devices, SD cards, miniSD and MicroSD cards, adding up to 32GB of additional storage for end users, machine builders and system integrators.
Integration of PLC and PAC
Many industrial controller suppliers are still selling the similarities and differences between PAC and PLC, but future automation engineers may not care what their name is when considering their systems. They will only focus on performance and actual functions. Just as the definitions and features of these two devices continue to evolve, PLCs and PACs will merge with each other.
Based on this evolution, there will be plenty of opportunities in the low-end and high-end markets. As hardware technology advances, advanced features will enter the low-end processor. This will in turn drive suppliers to incorporate more features and choices into high-end products.
High-speed processors and more storage space will facilitate the application of advanced features such as motion control, integration of vision systems and coordinated support of multiple communication protocols. Of course, PLC will also maintain its simple features to attract more users.
During the integration of PAC and PLC, we can see that these two products are constantly improving and improving themselves. PAC allows users to expand in the traditional field of industrial automation and encourages suppliers to develop new products to meet customer needs.
These needs challenge product designers to force them to look for new directions, such as supporting existing components to build a new system to meet the harsh industrial environment. Future challenges will include providing connectivity, storage scalability, and controller processing power to address increasingly complex applications while maintaining or even reducing the cost of the final product.

Qunsuo are dedicated in handheld PDA, we have years of accumulation in this industry. We can provide handheld Barcode Scanner Pda, PDA with built in printer and so on. All of our PDA provide with demo app and free SDK, supporting our customers for use easily. We can provide our customers prompt after-sales service about any technical supports. Our PDA support many functions, including RFID reader, NFC reader, Barcode Scanner, UHF reader, fingerprint scanner, IC card reader, PSAM and etc. If you have any PDA OEM/ODM requirements, welcome ton contact us for more details!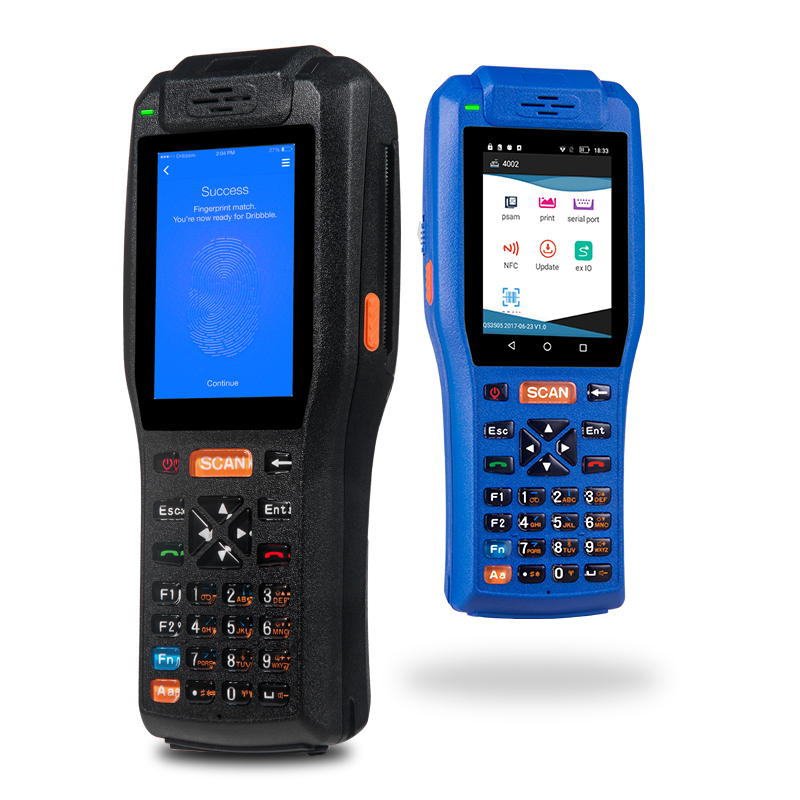 PDA OEM/ODM
Oem/Odm Pda Barcode Scanner,Oem/Odm Industrial Pda,Oem/Odm Handheld Pda,Oem/Odm Rugged Pda
Shenzhen Qunsuo Technology Co., Ltd , https://www.qsprinter.com