Cohen kitchen integrated environmental protection stove: the range hood, gas stove, disinfection cabinet, storage cabinet, microcrystalline stove, induction cooker and other functions are perfectly integrated into one, with unique combination and high efficiency of smoke absorption effect, to achieve various functions Maximize the use efficiency, fully automatic intelligent control, and truly realize the requirements of people pursuing green and high-grade kitchen appliances.
Q: Is the integrated smoke-free effect of the eco-friendly stove better than the traditional hood?
A: The analysis is as follows:
1. Traditional range hood: The space flow distance of the lampblack is long, and the soot is diffused seriously. The ceiling hood and the upper row of range hood are used.
Analysis of smoke exhaustion effect: The range hood is 70-80cm away from the cooktop. After the smoke comes out of the pot, it rises 70-80cm and then is discharged outside by the hood. (In the process of this 70-80cm oil smoke rise, it has been very A large part of the soot spreads into the surrounding air and is only 40-50% absorbed by the traditional ceiling hood.)
2, integrated environmental protection stove: the use of unique deep well suction, side suction lower row, three-sided ring suction and other industries with revolutionary national patent technology, soot from the pot is very close to the place has not been able to spread the application of micro The aerodynamic principle constitutes the fluid diaphragm and is packed and sucked out of the chamber, except for the soot rate of more than 99%.
The above manuscript is provided by the Chinese concept hood advocate, Cohen Kitchen creator, Keen Kitchen Appliances, please indicate the source: http://
Cohen Electric is in hot investment. Joining hotline: 400 - 678 - 3567
For more information about Cohen Electric Brand, please click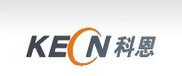 Reel with double-skin flanges, in pressed steel with a turned drum. The external flange curl is suited for lifting through automatic hooks. The available sizes are as per DIN 46395 / 46397 specifications or as indicated by the Customer, for a normal use up to 1250 mm of flange diameter. This reel is dynamically balanced for speeds up to 60 m/s.
Indicated for metallic wires and cables.
To be used on a wiredrawing, stranding or rope-making machine. It withstands annealing treatment
Serial Number
Specification Model
Lateral Plate Diameter D1
Major Diameter D2
Axle Hole Diameter D4
Carrying Hole Diameter D5
Center Distance E of Axle Hole and Carrying Hole
External Width L1
Internal Width L2
1
400
400
224/250
280
125/127
28
100
265
300
224
250
2
500
500
280/315
355
125/127
28
100
300
375
250
315
3
560
560
315/355
400
125/127
28
100
355
425
280
355
4
630
630
355/400
450
125/127
28
100
375
475
315
400
5
710
710
400/450
500
250
40
170
425
530
355
450
6
800
800
450/500
560
250
40
170
475
600
400
500
7
1000
1000
560/630
710
250
50
250
750
630
8
1250
1250
710/800
900
250
50
250
950
800
Double Layer Wire Spools, Cable Spool, Steel Cable Reel,Steel Wire Drum
NINGBO BEILUN TIAOYUE MACHINE CO., LTD. , https://www.spool-manufacturer.com