Spring is the season of mountain blossoms, and it is also the season of individuality and true feelings. The author visited many lighting shops in Huayi Decoration City and learned that decorating the home with colorful lights has become the crowning touch of home decoration, while the feather light, fabric light, lantern, butterfly light, etc., which bloom with individuality, become home. Lighting is the first choice, making the home life spring and bright.
Reminder
1. Color: White light is a romantic taboo, giving lover a warm red, orange, yellow chandelier, floor lamp, high and low candles, etc., to create a romantic and charming atmosphere.
2. Energy-saving: Lighting should not only consider aesthetics, energy saving and environmental protection is also a problem that cannot be ignored. It is recommended to choose the lighting that can best be equipped with energy-saving lamps, which can save a lot of money for daily use.
3. Material: Material selection is the easiest problem for consumers to confuse, and it is also the easiest to let the business shoddy, in the purchase can not prevent. It is recommended to choose from brackets, cloth covers, etc. Generally, high-quality lighting, mostly using pure copper as a bracket, using aluminum or iron brackets, the durability is relatively not so high, it is recommended to take 1 in the purchase. If the magnet is iron, it will be inspected with a magnet. If you buy crystal lighting, you can compare the weight, cut surface, and impurities of the crystal pendant. The deeper the general feel, the cut surface. The more and the bubbles and impurities are not visible inside the light, the quality is good.
Fashion: Lanterns decorate romantic home
Warm and romantic crystal lamps, elegant butterfly lights, feather lights, fabric lights, lanterns, etc., will decorate the warm and stylish home environment to score the enchanting. The author visited a number of brand lighting stores in Huayi Decoration City and found that spring is coming, and the special personality lighting has become the most eye-catching highlight in home lighting.
According to Liang Guojian, general manager of Qiandeng Store, now both designers and owners pay great attention to the design and layout of home lighting. Warm, romantic and comfortable have become the mainstream trend of home lighting design, all kinds of warm and romantic lights, Lanterns are also becoming more and more popular with consumers.
Market: The most favored energy-saving products
Yesterday, when I visited Huahong Lighting, Qiandeng Store, Crystal Palace and other large-scale brand lighting stores, I found that there are many kinds of lanterns and lanterns, and energy-saving and power-saving products are the most popular.
In the Huahong Lighting Show, the crystal clear crystal candle lights, cute and playful fabric lights, warm and romantic heart-shaped crystal lights are dizzying; in Qiandeng, there are also many warm and romantic feather lights and shells. Lights, butterfly lights, lanterns, pink, red, pink, pink and other colors. According to Liang Guojian, general manager of Qiandeng Store, if these romantic types of lamps are energy-saving, even if the price is more expensive, consumers can accept it.
Teach you to pick a light
Warm type:
Feather light, fabric light, brushed attracting light
Pink, pink, pink, red and white feather lights, fabric lights, etc., are the favorite of gentle women. The texture of the fluffy velvet, the faint glow of the faint, dreamlike, cute and warm.
Fit home: Fabric lights are best placed in the boudoir of a small girl, or as a gift. Feather lamps and brushed ceiling lamps can create a different warm atmosphere, whether in a female boudoir or in a newly married bedroom.
Romantic:
Heart-shaped crystal lamp, butterfly lamp, flower lamp
Heart-shaped crystal lamps, lanterns, butterfly lamps, etc. are all romantic representations. The heart-shaped crystal lamps and butterfly lamps are relatively small and compact. They are composed of a series of hanging purple crystals, which are composed of three overlapping heart-shaped patterns, or a string. A string of pink shells composed of flying butterflies.
The lantern lampshade is made of flame-retardant plastic material such as sunflower, rose, golden chrysanthemum, etc. It is small in size and simple in shape.

Adapted to the home: heart-shaped crystal lamps, butterfly lights, etc. are suitable for hanging in the bedroom of a small girl; the lantern is suitable for a wide range of applications, whether it is in the bedroom,
The living room, dining room, balcony, etc. are all suitable.
Gorgeous type:
Crystal candle light
Brass wrought-iron flower chandelier bracket with a candle-shaped or pull-tailed bulb, hanging or long or short net crystal, maple leaf crystal or pendant crystal tassel, crystal candle light is a gorgeous representative of the European court, but also a lot of modern Home
The preferred lighting product for decoration.
Editor: China Lighting Network Pony

Control cable, insulated by PVC,XLPO/XLPE or PTFE material, is applicable for controlling and protecting circuits of rated voltage up to and including 450/750 V, used in enterprises of industrial and mining and department of energy source and transportation. It belongs to electrical equipments use cable which transmits electrical power from power system to various electrical equipments and tools.
Product specification
l Conductor type: stranded 99.95% OFC(oxygen free copper)
l Material :environmental friendly, fire resistant, flame retardant, low smoke halogen free, heat resistant
l Control cable color: black or other customized color
l Packing: carton packing, pallet packing, wooden steel drum or other packing method as requirements.
Three Main Type of our Control Cable
l PVC Insulated sheathed control cable
l Fire resistant control cable(PTFE)
l Radiation XLPO insulated control cable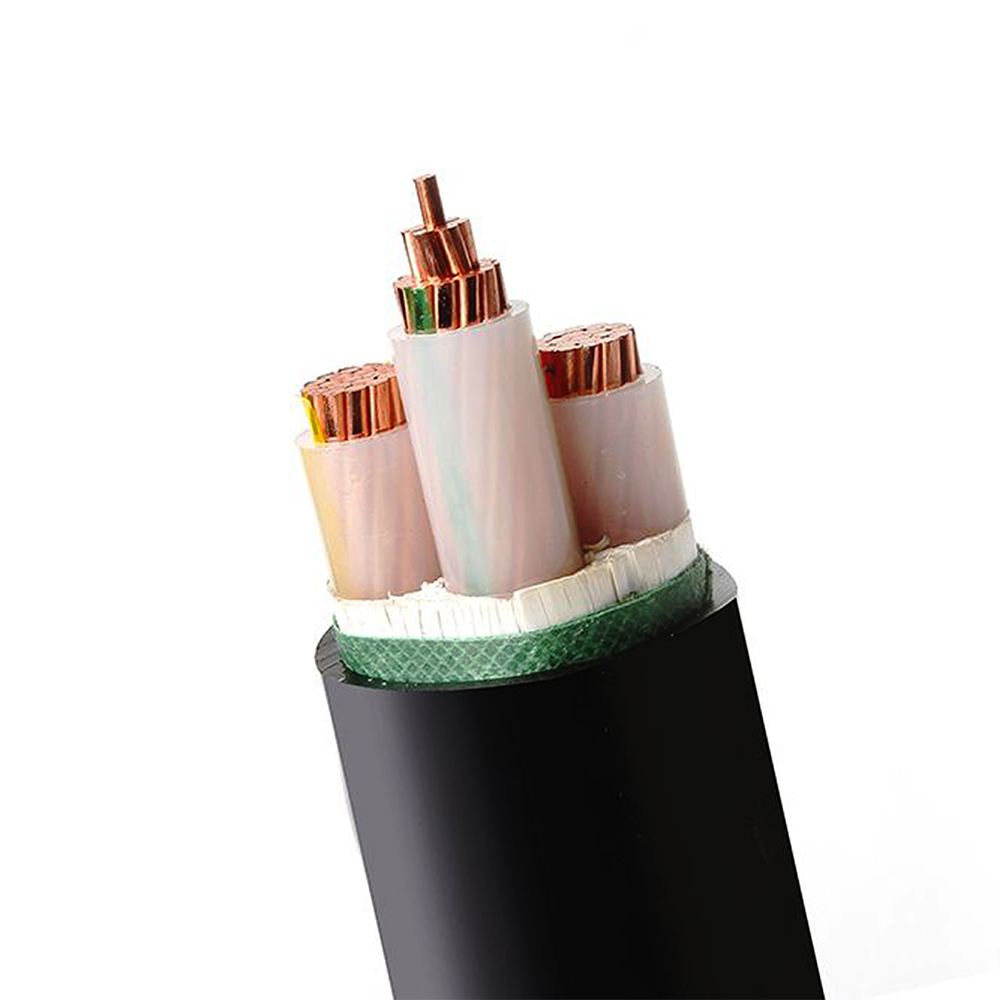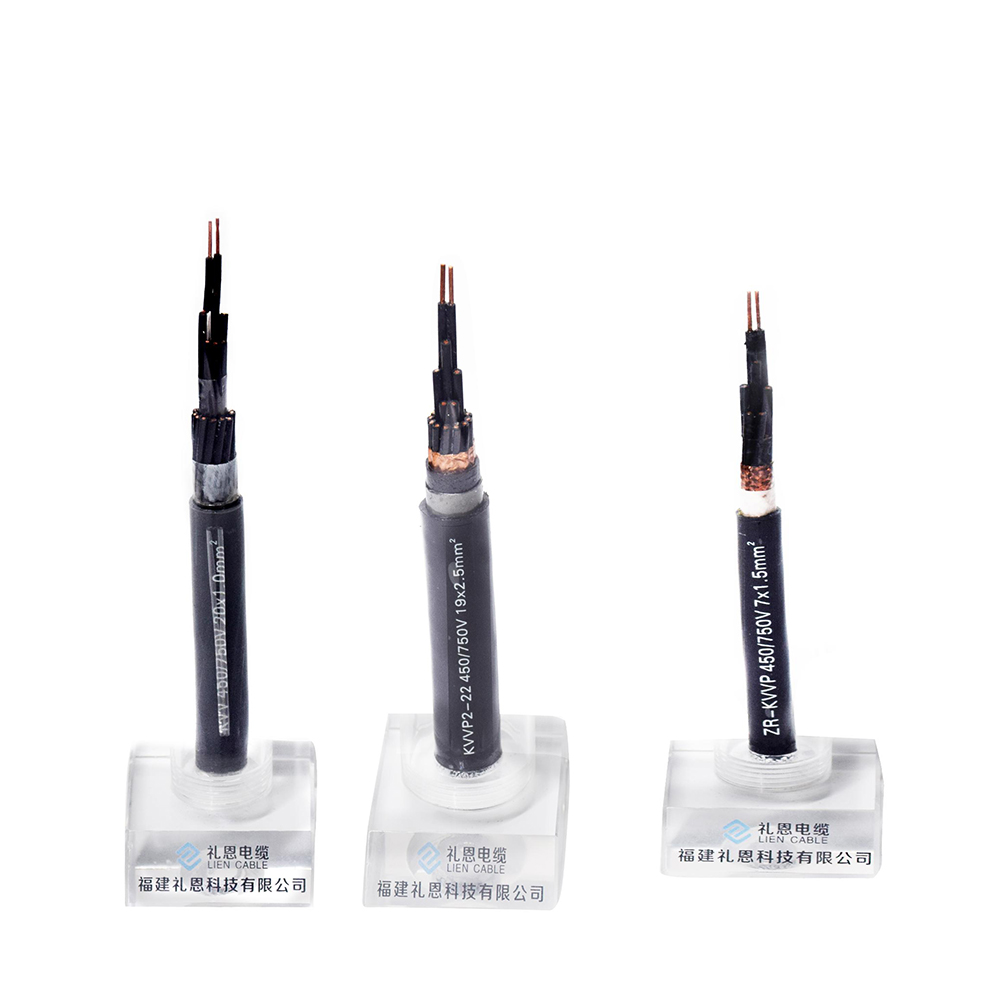 Using features
*Rated power-frequency rated voltage U0/U is 450/750V
*Max. permissible continuous operating temperature of conductor:
l PVC Insulation type: 0℃
l XLPE Insulation type: 90℃
l PTFE Insulation type: 40℃~200℃
l XLPO Insulation type: 125℃
*The ambient temperature under installation should not be lower than 0℃, if the ambient temperature is below 0℃,the cable should be preheated.
Standard
This cable is manufactured according to GB/T9330-2008 standard. It can also be manufactured according to other standards upon request.
Application
Industrial and mining enterprises: iron and steel, coal manufacturing, etc
Modern high-rise building
Connecting line of electrical instruments and automation devices
For laying indoors, in trenches and in ducts, the cable should be shielded and for fixed installation.
Notes for installation
1. Don`t directly expose to the sunlight or superheat.
2. Don`t forget to check dry and wet level for installations in trenches regularly.
We can manufacture control cables as customer`s requirements. Welcome to contact us for more details about products and price. If later you want to visit our factory to get close to our production line, please also feel free to get in touch with us.
Control Cable
Control Cable,PVC Control Cable,Multicore Control Cable,Throttle Control Cable
Fujian Lien Technology Co.,Ltd , http://www.liencable.com